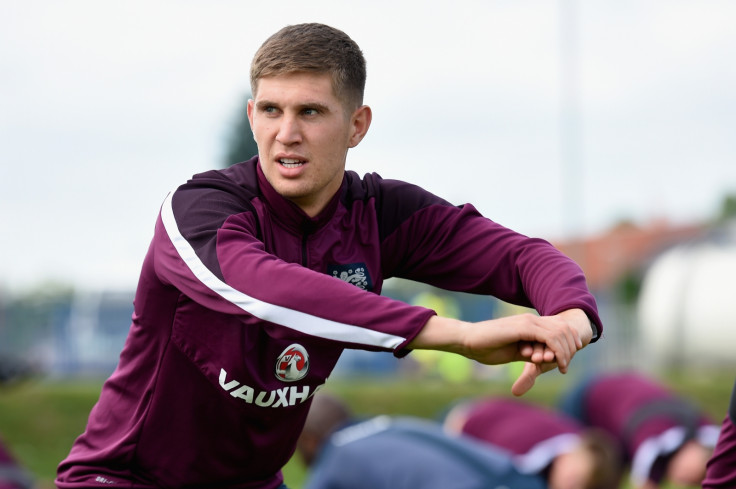 Former Tottenham Hotspur midfielder Glenn Hoddle has likened Everton defender John Stones to Manchester United legend Rio Ferdinand. The Red Devils and Chelsea were keen on signing the centre-back in the recently concluded transfer.
The Premier League champions even handed a transfer request for the defender to leave Goodison Park for the Blues. Everton were firm on not allowing their star player to leave the club and turned down multiple offers from Chelsea.
The Toffees manager Roberto Martinez hailed Stones's response after the Merseyside club rejected the Stamford Bridge outfit's approach to sign the player. Hoddle handed Ferdinand his England debut in 1997 when he managed the Three Lions for a year.
Ferdinand joined United in 2002 and had a successful spell at Old Trafford as he was the key player in the heart of the back four. Tottenham legend Hoddle claims Stones has all the attributes to become the next Ferdinand and is better than Liverpool legend Alan Hansen when keeping cool under pressure.
"He still has a lot to prove but John Stones is the most exciting central defender since Rio Ferdinand came on the scene," Hoddle told the Daily Mail.
"I gave Rio his England debut in 1997 and I remember how exciting his potential was. I had a plan to use him in a back three and I do regret that I never had the chance to see whether he could play that role where he could bring the ball out more and add some flexibility to England's build-up."
"You see the same attributes in Stones: comfort on the ball, the desire to come out and to contribute to the build-up. In my playing career no one was better at keeping cool under pressure than Alan Hansen."
"And in John I can see hints of Hansen. Now the important thing is that we nurture those talents and don't hold him back or stifle his spirit. The danger is that his instincts are suppressed and he turns into a more traditional kind of centre-half," the former Tottenham manager stressed.