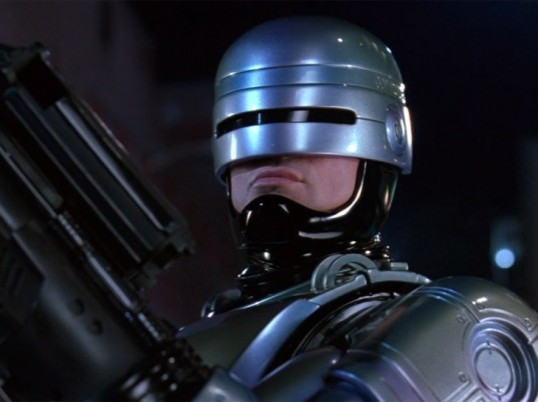 The director of the remake of Robocop has revealed the stresses and conflicts of working on a major Hollywood project.
Jose Padilha, who gained international acclaim for his Rio-set crime thriller Elite Squad, took on the big-budget challenge of rebooting Paul Verhoeven's violent science-fiction classic with MGM.
However, according to close friend and fellow director Fernando Meirelles, Padilha is not enjoying the studio experience.
Meirelles told Cinemacom Rapadura: "I talked to Joese Padilha last week by phone. He will begin filming Robocop, [and] is saying that it is the worst experience.
"For every 10 ideas that he has, nine are cut. Whatever he wants he has to fight."
Meirelles said Padilha told him: "This is hell here. The film will be good, but I never suffered so much and do not want to do it again."
Meirelles, director of City of God, said Pahilha was "bitter" but was "a fighter". However the revelation has raised the curtain on the struggle talented directors often have between their own vision and the profit-based control of a big studio.
Verhoeven's original Robocop in 1987 was a subversive genre classic, belnding extreme violence with social commentary and a mockery of traditional action films. Clearly Padilhas had his own vision for an updated version of the film, which does not mesh with that of the studio.
Critics will be concerned that studio decisions are generally significantly less risky than a director's vision, being motivated purely by the bottom line.
With the filming of Robocop yet to begin, the level of discord among the production team suggested by Meirelles's interview will raise fears that the quality of the finished product will be affected.
However the film has a strong cast, including Gary Oldman and Samuel L Jackson, while Joel Kinnaman will fill the lead role of Alex Murphy.
Robocop will be released in August 2013.