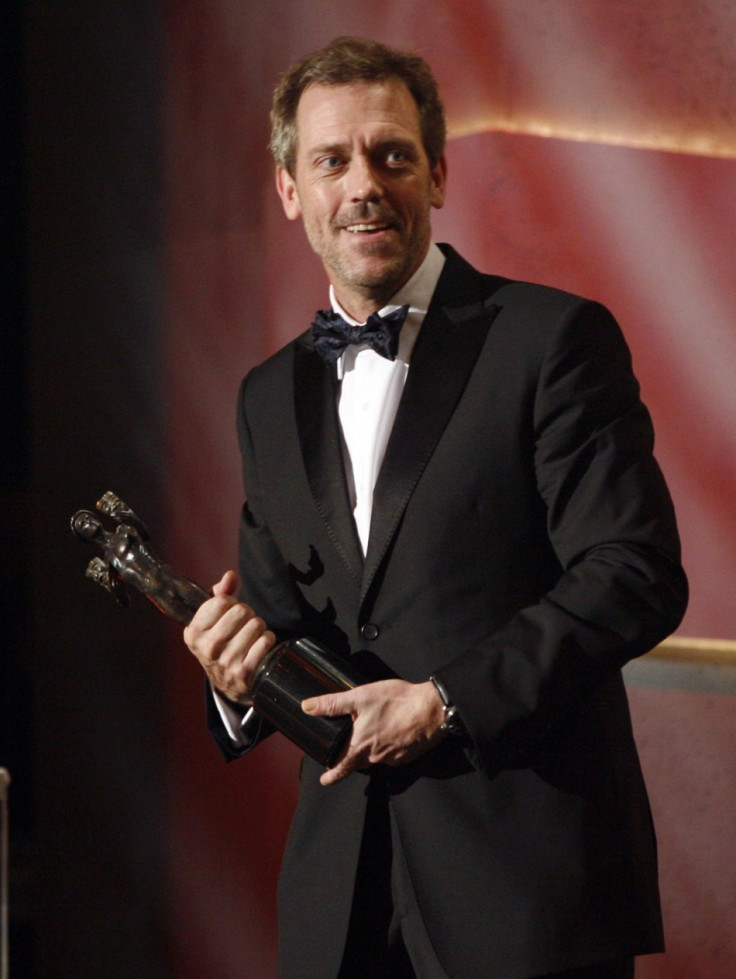 There is some great news for fans of the action series Robocop.
The cast for the forthcoming blockbuster promises to features some truly high-profile names and another high-profile star is set to join that line-up - British actor Hugh Laurie.
The House, MD star is, according to Hollywood Reporter, in negotiations to join director José Padilha's remake of the 1987 classic. Although producers MGM have not yet confirmed the signing, Laurie is expected to play the evil and ultra-rich chief executive of Omnicorp, the company that makes Robocop.
The cast already features Joel Kinnaman as the title hero, Samuel Jackson as a media moghul and Gary Oldman as Robocop's scientist-creator. According to the Guardian, filming is set to start in Toronto on September 2012 and the movie currently has a release date of 9 August 2013.
Robocop is the story of a man who is brought back from death in the form of a cyborg; with no memories of his prior life. US character actor Ronny Cox played the role in the 1987 version.
Since Laurie's commitments with the House - a role for which he won two Golden Globes and seven Emmy nominations - are over, the actor will be able to focus completely on this project. Variety reports that if Laurie does bag the role, it could be the highest-profile role of his feature career. It could also prove to be a good transition for the actor from television to a mainstream film. Laurie's earlier big screen credits include Sense and Sensibility and Street Kings.
Meanwhile, according to a few other speculations, Abbie Cornish has reportedly been offered the female lead in the. She will play the wife of the main character, a policeman called Alex Murphy who is turned into the cyborg crime-fighter.
Finally, in an interview with the Telegraph, Padilha, whose last film was the real and gritty Elite Squad: The Enemy Within and who is known to focus on problems affecting Rio di Janeiro, explained why he felt the chance to work on a big budget mainstream remake of a 80s Hollywood cult film was perfect for him.
"The satire element of RoboCop is, I think, needed today. That kind of social, aggressive satire I haven't seen done well in movies lately. And it's almost like the politics and violence in the world is asking for this: 'Someone please make some satire now!' So we're going to keep that edge," the director said.