Rock 'n' roll legend Chuck Berry has died aged 90. The singer was found unresponsive at his home on Saturday (18 March), St Charles County police confirmed.
In a statement on Facebook, the St Charles County Police Department said they were called to reports of an unresponsive man at 12:40 local time (17:40 GMT).
"Unfortunately, the 90-year-old man could not be revived and was pronounced deceased at 1:26pm," the statement continued. "The St. Charles County Police Department sadly confirms the death of Charles Edward Anderson Berry Sr., better known as legendary musician Chuck Berry."
Charles Edward Anderson Berry was born in St. Louis on October 18th, 1926. He learned to play blues guitar as a teenager and first performed at his high school talent show.
The son of a carpenter, Berry worked on a General Motors assembly line and had trained to become a hairdresser. But after hours he pursued his love of music with pianist Johnnie Johnson and formed a band in 1952.
After meeting blues legend Muddy Waters, Berry was introduced to Chess Records founder Leonard Chess in 1955. With his first song Maybellene Berry was immediately signed to the label. With his pioneering new sound, by the end of the 1950s, Berry had eight top 40 hits.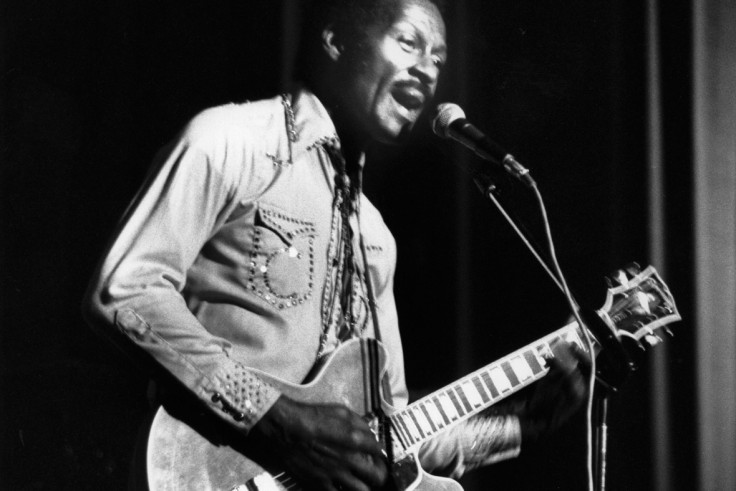 His career was not without controversy and the singer/songwriter had several brushes with the law. He spent three years in reform school for an armed robbery attempt and in 1979, he was indicted for tax evasion and filing false income tax returns and spent three months in jail.
In 1961 he was charged with violating the Mann Act (transporting a woman or girl across state lines for purposes of prostitution). Berry denied the charges and claimed he had met Janice Norine Escalanti, a 14-year-old Native American, during a show in Texas and hired her to work at his St. Louis club. He pleaded not guilty, but was sentenced to two years in prison.
Dubbed "the father of rock 'n' roll' Berry had an illustrious career spanning seven-decades, and was famed for rock 'n' roll classics such as Roll Over Beethoven, Maybellene and Johnny B. Goode.
He received a lifetime achievement Grammy in 1984 and was among the first inductees to the Rock and Roll Hall of Fame in 1986. He was recognized at the Kennedy Center Honors in 2000 and was presented with Sweden's prestigious Polar Music Prize in 2014.
He also had the rare accolade of sending his music to outer space. His 1958 hit Johnny B. Goode is the only rock and roll song included on the so-called "Golden Record" affixed to the Voyager spacecraft that was launched into the cosmos in 1977.
Speaking with ABC News a few years ago, Berry was asked to name the favorite songs he's written, but he said he couldn't choose one. "Every one of them is tops with me," he said. "Every one of my children the same way."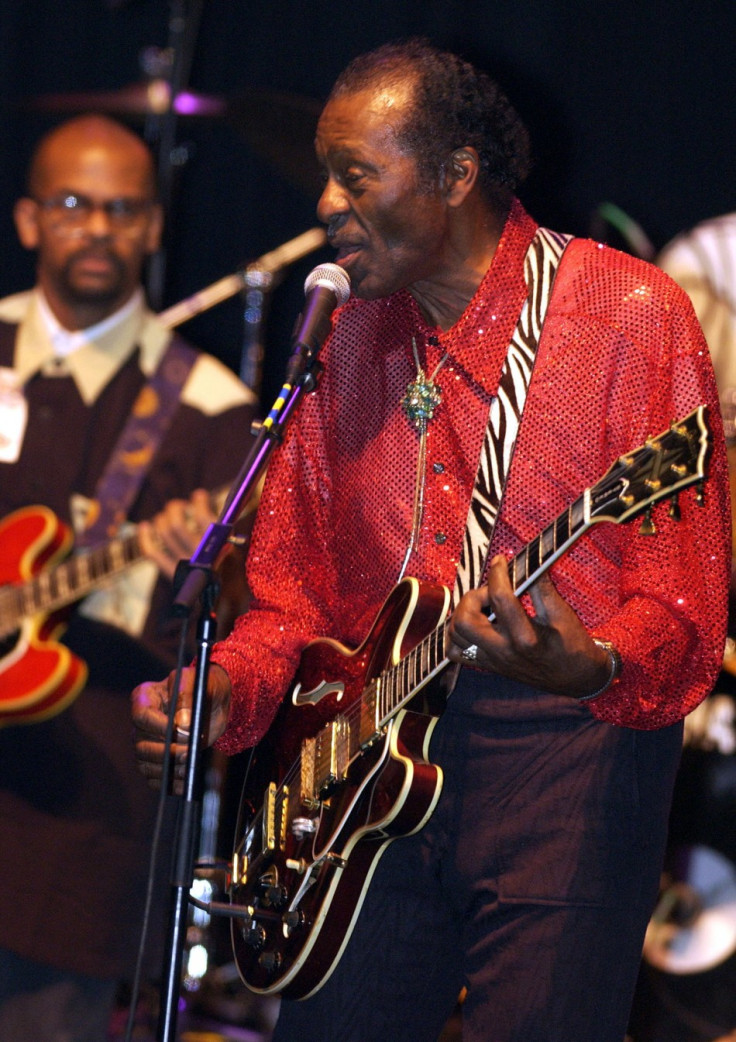 He continued to make music and in October, as he celebrated his 90th birthday, he announced he was releasing a new album, his first in 38 years. The album, titled "Chuck," was to debut in 2017. In a statement, Berry dedicated the album to his wife of 68 years, Themetta Berry, who he married in 1948 and referred to by her nickname, "Toddy."
"My darlin' I'm growing old! I've worked on this record for a long time. Now I can hang up my shoes!" he said.
The founding father of rock 'n' roll, Berry influenced generations of music stars from The Beatles, The Rolling Stones, The Kinks and The Beach Boys. And as the news of his death emerged, the music world paid tribute on social media.
"The Rolling Stones are deeply saddened to hear of the passing of Chuck Berry," the band wrote in a statement. "He was a true pioneer of rock & roll and a massive influence on us. Chuck was not only a brilliant guitarist, singer and performer, but most importantly, he was a master craftsman as a songwriter. His songs will live forever."
Mick Jagger added a personal tribute on Twitter writing: "He lit up our teenage years, and blew life into our dreams of being musicians and performers. Chuck you were amazing & your music is engraved inside us forever."
The Twitter account managed by the estate of John Lennon tweeted a quote from the late Beatles singer who summed up the profound influence of Berry on the British band. "If you had to give Rock 'n' Roll another name, you might call it Chuck Berry," he once said.
Lennon's former bandmate Ringo Starr re-iterated the sentiment writing: "RIP. And peace and love Chuck Berry Mr. rock 'n' roll music."
Motown legends The Jacksons tweeted: "Chuck Berry merged blues & swing into the phenomenon of early rock'n'roll. In music, he cast one of the longest shadows. Thank You Chuck."
"Chuck Berry was rock's greatest practitioner, guitarist, and the greatest pure rock & roll writer who ever lived," Bruce Springsteen tweeted.
"It started with Chuck Berry," said Rod Stewart. "He inspired us all. The 1st album I bought was Chuck's "Live at the Tivoli" and I was never the same."
Lenny Kravitz summed up Berry's far-reaching influence on modern music stars tweeting: "None of us would have been here without you. Rock on brother!"
Berry is survived by his wife Themetta "Toddy" Suggs and four children.