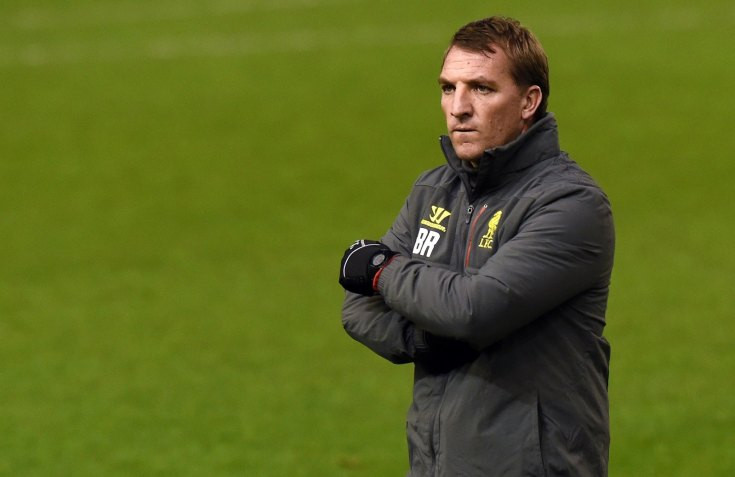 Brendan Rodgers believes that a slight tweak to Liverpool's system has seen the side completely turn their season around, with the Reds just five points off a Champions League place.
Rodgers' side finished 2014 in a very different way to the last campaign, with the side having challenged for the title until the last game with Luis Suarez in the front line. But without their talisman they looked a very different side in the first half of the current season, struggling to find goals and keep their defence in check as they fell to mid-table.
News of Steven Gerrard leaving the side signalled a further transition period for the Reds but they have slowly gotten back to winning ways, posting four victories in their last six matches.
And Rodgers has explained to the Echo that he believes this turnaround has come from tweaking with his plans and tightening the defensive line-up to create a side who took on Chelsea looking like their former selves in the Capital One Cup.
"You see the level of our game now," Rodgers said. "I felt that somewhere it would come, it was just a case of finding solutions to allow us to do that.
"The restructuring of the system has allowed the players to come in and work this way. It's given them comfort defensively and made us a real creative threat with the ball.
"Now we're seeing the quality of the new players and how they have settled.
"The game the other night was a great measure of that. Where we were when we played Chelsea a couple of months ago was nowhere near that level. We lost 2-1 at Anfield but it wasn't of the same level of performance or mentality.
"As the season has gone on we've seen the mentality of the players grow. They understand what it takes to play here and their qualities are starting to come through."
Rodgers' summer signings were widely criticised for failing to step into the shoes of the outgoing Suarez and settle into the side in the opening months of the season but they are starting to look the goods now with Emre Can and Alberto Moreno helping Liverpool turn around their fortunes.
Rodgers said of the incoming players: "That was the reason why we brought these players in last summer – knowing they could come in and flourish."
And with Daniel Sturridge still to make a return for Liverpool the side may put up a huge fight in the coming months for that cherished Champions League place – though they will have to deal with rivals Manchester United, currently in fourth spot, who are also aiming to get back into the top-tier European competition.