Rodrigo Duterte forced to retract US military deal comments
Firebrand Filipino leader had said there could be no peace in the south with US troops stationed there.
Controversial Filipino President Rodrigo Duterte has been forced into an embarrassing U-turn over inflammatory comments he made saying US troops based in the country needed to leave.
Duterte, who has made a series of rhetorical attacks against the US – the Philippines longest-standing military ally – has been forced to retract his statement that the southern Philippines "would never have peace" while allied with Washington.
The firebrand leader has since said the Philippines would not "cut our umbilical cord" with allies. Political and military officials have scrambled to explain what Duterte meant by his remarks on 12 September.
He attacked the US over atrocities under American colonial rule and said troops stationed in the south of the country have impeded counter-insurgency efforts against the Islamic-State linked group Aby Sayyaf.
Filipino Foreign Minister Perfecto Yasay said Duterte's comments were not a signal that a pact between Washington and Manilla would end."The president has said ... that we will respect and continue to honour our treaty obligations and commitments," he was quoted as saying.
"Philippine-US defence relations remain rock solid," armed forces spokesman Brigadier-General Restituto Padilla echoed.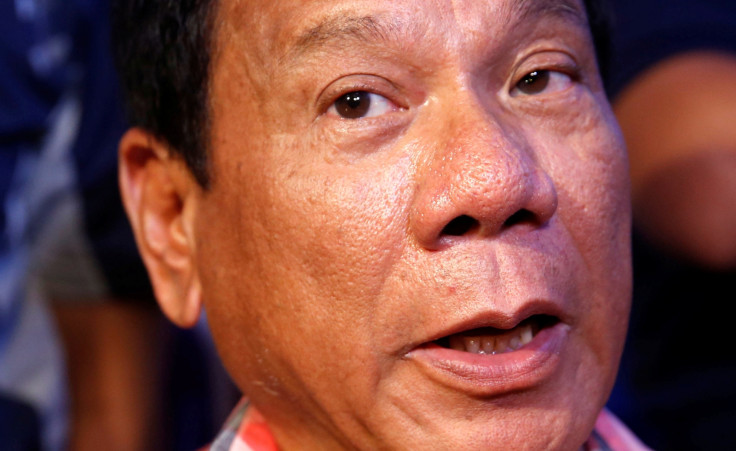 It is not the first time Duterte has had to explain his forceful invective. The Filipino leader called both US President Barack Obama and his ambassador to Manila a "son of a bitch" ahead of a scheduled summit between the two leaders. Obama cancelled the meeting.
Duterte has also hit out at the United Nations, calling the international organisation a "son of a whore" and saying he would unilaterally withdraw the Philippines from the UN.
In the end Duterte's foreign minister had to explain the Philippines had no intention of leaving the UN or start a parallel organisation with China and African nations.
© Copyright IBTimes 2023. All rights reserved.