Philippines denies claims that Duterte gave Indonesia 'go ahead' to execute Mary Jane Veloso on drug smuggling charges
Veloso, a Filipina maid, was sentenced to death for drug trafficking but her execution has been delayed following a global outrage.
A spokesperson for Rodrigo Duterte has dismissed all claims that the Philippines president gave Indonesia the green flag to move ahead with the execution of Mary Jane Veloso, who was sentenced to death in 2010 after being found guilty of drug trafficking.
Presidential spokesperson Ernesto Abella said that president only told his Indonesian counterpart Joko Widodo to "follow your own laws" and that "I will not interfere".
"Regarding the supposed statements coming from Indonesia, the President just informed us that his actual statement and conversation with President Widodo went like this, he said regarding Mary Jane Veloso, he said 'follow your own laws, I will not interfere,'" Abella said, according to Asia One.
In a statement issued by the Department of Foreign Affairs, Secretary Perfecto Yasay said Duterte only told Indonesian President Joko Widodo that "he respects their judicial processes and will accept whatever the final decision they will arrive at regarding her case".
Philippines' statements come in response to a 12 September announcement by Indonesia's Jokowi, as the president is popularly called, that Duterte gave him the "go-ahead" to execute Veloso.
"I told him about Mary Jane and ... that Mary Jane brought 2.6 kg of heroin," the Indonesian president said, according to the Indonesian Cabinet Secretary's website. "President Duterte at that time conveyed: Please go ahead if she will be executed."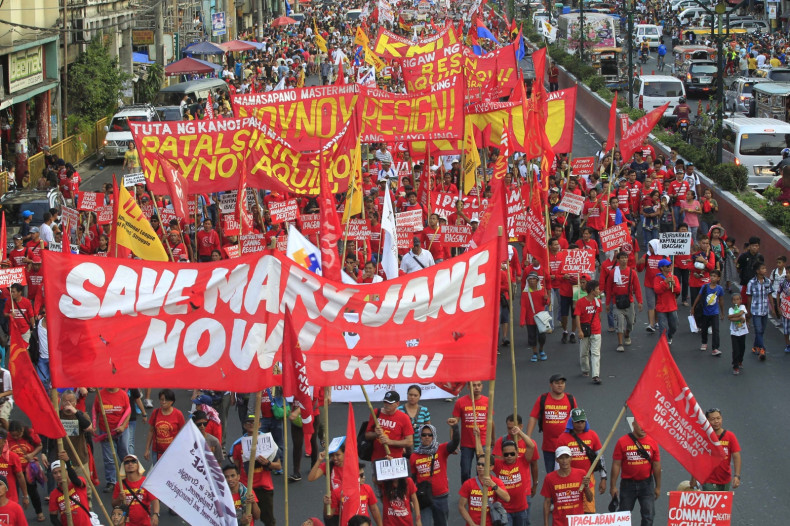 Veloso was arrested and sentenced to death by firing squad after she was found guilty of drug trafficiking. Her execution has been put on hold following an international campaign by women's rights groups on behalf of the Filipina maid. Duterte's predecessor, President Benigno Aquino III had also asked for leniency and said that Veloso was a victim of human trafficking.