Former Wimbledon finalist Mark Philippoussis has revealed why he believes Roger Federer trumps Rafael Nadal, Novak Djokovic and Andy Murray as the greatest of all time.
The debate on who the greatest tennis player of all time is one that has gone for many years with the likes of Federer, Nadal and Djokovic all in the conversation.
It seemed like Djokovic was making a strong push for the title in 2016 when he won four consecutive Grand Slams, dubbed as the Nole Slam — with just two other players in history achieving the feat.
However, Nadal and Federer re-entered the conversation when they experienced career resurgences in 2017, winning a combined 13 titles, including two Grand Slams each as they returned to the top of the ATP tennis rankings.
Federer, in particular, increased his Grand Slam tally to 19. And Philippoussis, who lost to the Swiss ace in the 2003 Wimbledon final, believes results-wise, he can be considered the best of all time.
"If you're just going on results alone, of course," Philippoussis told Sky Sports. "You can't argue with results and what he's done and continues to do.
"(Rafael) Nadal is one of the best of all time. I mean we're incredibly fortunate and lucky for the fact that we have so many at the same time, some of the greatest of all time.
"(Andy) Murray, what he's done and (Novak) Djokovic and they just happen to be playing at the same time, so of course, out of all those guys you've got (Roger) Federer as the greatest of all time."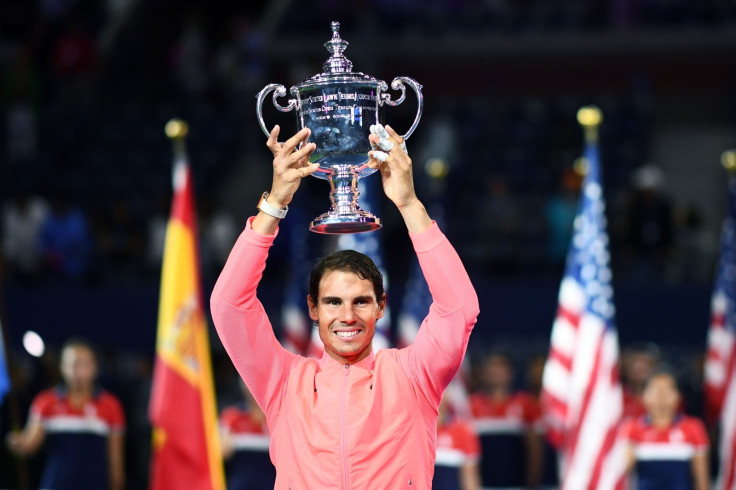 The Australian, however, believes with the careful managing of the schedule, Nadal can overtake the 36-year-old when it comes to major titles, with the Spaniard's French Open and US Open wins taking his tally up to 16.
"All these guys, Nadal is probably right behind him - maybe three - is it three Grand Slams behind him?" Philippoussis added. "I mean, he's looking pretty good.
"It was smart for him to pull out and have a little bit of time off toward the end of the year but we're incredibly lucky and spoilt at the moment with what's going on."