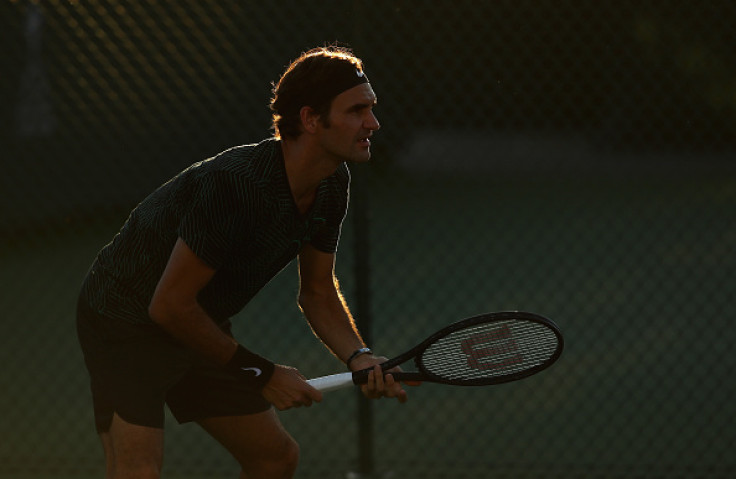 Roger Federer harbours no expectations in the upcoming tournaments despite starting the season by capturing his 18thGrand Slam title at the Australian Open.
The Swiss ace surprised himself as he went all the way in Melbourne especially since it was his first ranking tournament since his semi-final loss at the Wimbledon Championships in 2016. Federer missed six months last season due to a knee injury and despite making a strong comeback he believes it is still early to set targets for the 2017 season.
The former world one lost in the second round in the next tournament at the Dubai Tennis Championships and is preparing for his next outing at the BNP Paribas Masters. However, Federer revealed that he has no expectations and will assess his season after the Miami Masters before deciding his next course of action.
"I don't feel like you throw everything overboard just because you won the Australian Open," Federer said, as quoted by the Los Angeles Times. "I still try to see it in the most relaxed way possible, understanding that it did start off with a bang in Australia and clearly people will expect me to back it up and all that stuff. I really don't see it that way. I feel like I'm on the comeback, and no expectations."
Meanwhile, reacting to the bottom quarter of the men's singles draw at the BNP Paribas Masters underway at Indian Wells, Andy Murray said, "I've never seen anything like that."
Novak Djokovic, Rafael Nadal and Federer have been grouped in the same quarter with the latter two facing a possibility of a fourth round clash and one of them could come up against the Serb in the quarter-final.
Apart from the trio, other seeded players like Nick Kyrgios, Juan Martin del Potro, Alexander Zverev and Fernando Verdasco are also in the same quarter, which guarantees exciting clashes right from the third round.
Murray, who is on the opposite end of the draw, could only smile while saying that it will be tough for all the players drawn in the bottom quarter.
"Probably it would be one of the toughest sections of a draw of all time. In terms of the number of Grand Slams you have in that section, plus some of the younger up-and-coming players that are likely to be at the top of the game ... some of them are already there, and getting better all the time. And even guys like Verdasco are in there, dangerous guys," Murray said at a press event ahead of the tournament, as quoted by tennis.com.
"It's definitely going to be tough for the guys that are there—a section you would want to be avoiding, if you can,'' the Scot added.
On the other hand, Nadal's coach Francis Roig admitted that he is optimistic of the Spaniard despite the obstacles the world number six will face ahead in the tournament.