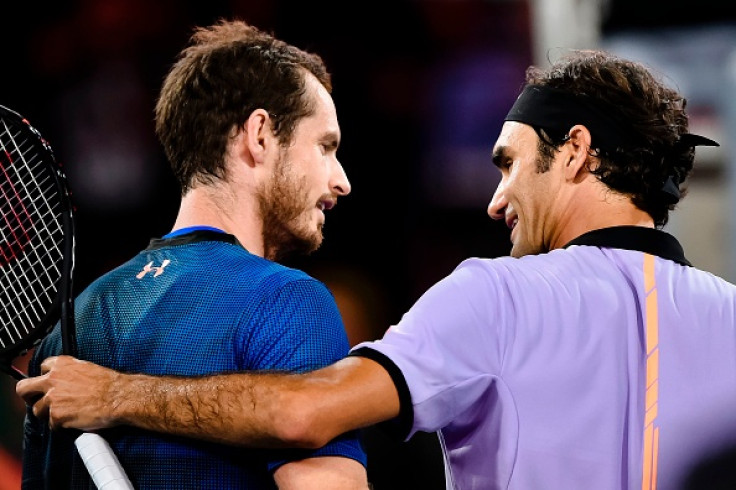 World number one Andy Murray does not see himself following in the footsteps of Roger Federer and winning Grand Slams in his mid-thirties.
Federer defied injuries and age as the 35-year-old returned from six months out to shock the world when he went all the way in Melbourne and won the 2017 Australian Open in January.
Meanwhile, Murray has not had the best year with just the Dubai Open title to his name as injury and form have plagued him so far this year, with a good chance of the 30-year-old losing his number one ranking.
However, ahead of Wimbledon, Murray claims he is going to make the most of the last few years in his prime as he looks to successfully defend his SW19 crown.
"I'm not expecting to be winning Grand Slams until I'm 35 or 36, so I'll try to make the most of the last few years," Murray told Sky Sports. "I never thought I'd win one, so being on two [Wimbledon titles] and going with a chance for a third..."
"I don't know how many more opportunities I'll get to compete for the Grand Slams so I want to make the most of it. That's why, after the French Open, I didn't take a long break. I took a couple of days off then I've been on the grass courts to prepare as best I can. Hopefully I'll get some good matches in at Queen's to set myself up for a good run.
"If I play well, I've shown in the past that I can win there. But I need to do everything right in the next few weeks because my game isn't where I'd like it to be."
As for the recent success of Federer, who also won titles in Indian Wells and Miami, and Rafael Nadal, whose French Open win was his third title of 2017, Murray is not surprised to see them still winning trophies.
"The guys at the top now - Federer, Novak Djokovic and Nadal - are three of the best tennis players that have ever played the game," he added. "So even when your level starts to decline, when you're one of the best that's ever played, it's still enough to beat a lot of the players."
Despite some poor form this year, Murray showed great improvement in the French Open, reaching the semi-final only to lose in a close five-set match with Stan Wawrinka.
"Had it not gone well in Paris, I would have come into the grass court season low on confidence and low on matches," he explained. "Winning five matches, then the semi-final match with Wawrinka which was hard to lose, will help me in the grass court season."
"I feel a lot better about my game now. Grass is a surface that I'm more confident on."