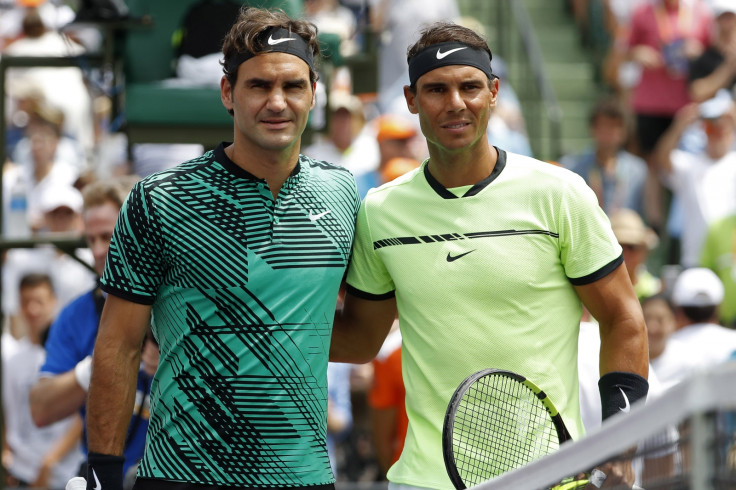 Stan Wawrinka has revealed that he cannot say which was bigger — Roger Federer winning the Australian Open after being six months out or Rafael Nadal winning a record 10th French Open title.
Federer won his first Grand Slam since 2012 when he triumphed in Melbourne in January, achieving the feat after being six months out due to a knee injury.
The Swiss ace then went on to win titles in Indian Wells and in Miami, climbing from 16th to fifth in the world rankings in the process, and currently maintaining an impressive 19-2 record in the calendar year so far.
Meanwhile, world number two Nadal won his first major title since 2014, winning his 10th title at Roland Garros and becoming the first tennis player to win a single Grand Slam 10 times.
The Spaniard, who has a 24-1 record on clay this year, also won titles in Monte-Carlo, Barcelona and Madrid, and with both him and Federer currently boasting a combined seven titles in 2017.
Wawrinka, who lost to Federer in the Australian Open semi-final and to Nadal in the French Open final, believes people have to wait until the end of their careers to gauge what the bigger achievement was.
"You have to wait [for] the end of their careers to comment on it," the world number three said, as quoted on Tennis World USA. "But I don't compare them about this thing, they are two tennis monsters."
"They always manage to influence what the opponent does. You hesitate also for only a second, but then it's too late. This is the most difficult thing against those tough players. You should play without thinking."
Wawrinka also spoke about his one-sided loss to Nadal in Paris where he was simply outclassed by the 31-year-old.
"I am not the first one and I will be not the last one neither to lose here to Nadal," he added. "Rafa has been playing well for the whole year, I saw him. He is an unbelievable fighter, he is so difficult to play against."
"I wanted to find solutions, do something different. But as I said, there isn't anything to say about this match. Of course I could have done better many things."