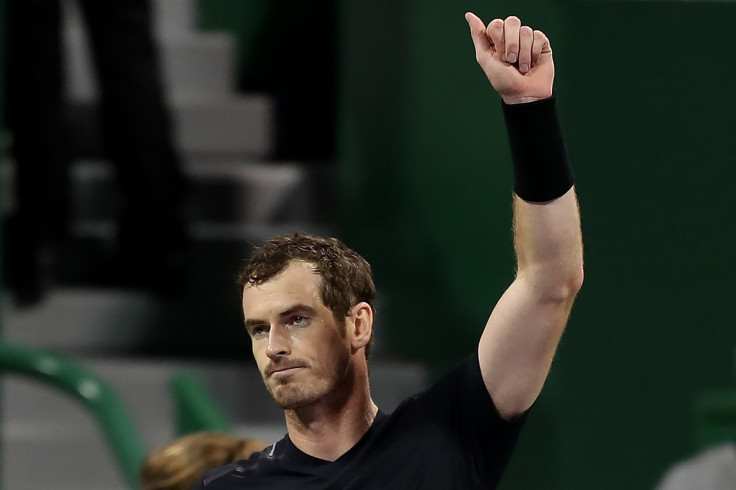 World number one Sir Andy Murray has called for harsher punishments to be given to players guilty of match-fixing, amid allegations the reigning Australian Open boys champion has committed an offence. Olivier Anderson, winner of the junior title in Melbourne last year, has been charged in relation to allegedly fixing a match in October and is compiling fully with the authorities.
The news comes 12 months on from the sport being plunged into crisis after revelations from an investigation carried out by the BBC and Buzzfeed that tennis's anti-corruption unit had failed to act on suspicions that dozens of players had been involved in fixing. The body has now been doubled in size to tackle such fears, which have reared their head just days before the start of the opening grand slam of the season at the Australian Open.
The International Tennis Federation were keen to play down the revelations released last year but have previously imposed strict punishments, including bans and heavy fines, on players found guilty of match fixing. But Murray wants to see even harsher penalties to deter cheating.
"It's disappointing for the game any time something like that comes out," said Murray, according to Sky Sports. When asked about Anderson's indiscretion. "However, if people are caught and charged, I see that as being a positive thing. If it's going on and nothing is happening about it, that's much worse for the future of the sport. So, if it's happening, there should be the most severe punishments for whoever is involved in it."
Twelve-time grand slam champion Novak Djokovic added: "Very disappointing to hear, especially considering the fact that he's young and won the junior Grand Slam. You know, obviously the quality is there and the potential is there. I don't understand why he has done it."
Anderson, 18, is alleged to have been approached to fix his first round match at the Traralgon Challenger against fellow Australian Harrison Lombe. He won the match after losing the first set, before going on to be defeated in the second round of the $50,000 tournament. A spokesman on the behalf of his family read: "Oliver is cooperating fully with authorities. He now awaits the legal process."