Roger Federer, Rafael Nadal and Novak Djokovic grand slam wins are no motivation insists Andy Murray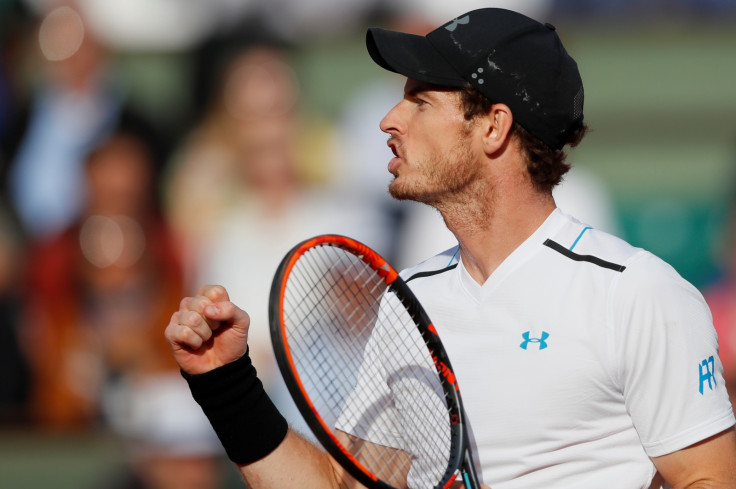 KEY POINTS
World number one faces fellow three-time major winner Stanislas Wawrinka in French Open semi-finals.
Murray into semis for fourth time in a row as he chases first Roland Garros title.
Andy Murray refuses to compare his own success to that of Roger Federer, Rafael Nadal and Novak Djokovic as he chases his fourth grand slam title at the French Open. The world number one is two matches from his first win at Roland Garros and faces Stanislas Wawrinka for a place in his second straight final on Friday (9 June).
The last-four clash brings together two three-time major champions, with Wawrinka winning last year's US Open having previously claimed the Australian Open in 2014 and then in Paris the following year. The Swiss has not dropped a set on his way to a third straight semi-final in the French capital and is the marginal favourite to prevail.
Challenging for grand slams sees Murray compete on a regular basis alongside the likes of Federer, Nadal and Djokovic, who have won 18, 14 and 12 major titles respectively. Murray refuses to be compared to any of the trio, or Wawrinka himself, and pays no attention to the success of his rivals.
"Trying to win tournaments I've never won before is a huge motivation, but I'm not trying to compete with Stan Wawrinka in terms of the numbers," he told BBC Sports. "I know Stan – who I face in the semi-final on Friday – and I have both won three grand slams but I don't compare myself with other players in that sense. It's not what I'm playing for.
"Over the last few years Stan has played great in the slams, he's been very consistent. In the US Open final last year he definitely deserved to win. I also think when he played the French Open final here with Novak Djokovic, he played extremely well.
"He deserves the titles that he's got but his success doesn't affect how I feel about mine. Whether it's Roger Federer, Rafael Nadal, Novak or Stan, I don't need to think about the amount of slams they have for any motivation."
© Copyright IBTimes 2023. All rights reserved.