Roger Federer is "scared" of two players on the ATP Tour and Rafael Nadal is not one of them, according to former British tennis star Greg Rusedski.
The former world number four was speaking after the Swiss ace's win over the Spaniard in the finals of the Shanghai Masters. It was Nadal's fifth straight loss to his long-time rival and the fourth in 2017.
Federer, who has won seven titles thus far in 2017, has lost on just four occasions this year, and one of them was in the quarter-finals of the US Open to Juan Martin del Potro. The Argentine is known for his big serve and booming forehand and Rusedski believes he is one of the players Federer is apprehensive about playing on tour.
The 36-year-old beat Del Potro in the semi-finals in Shanghai, but needed three sets to overcome the former US Open winner. Rusedski feels that players like the aforementioned Argentine, and Stan Wawrinka, have the ability to beat Federer as they have the power in their shots to cramp the Swiss star for time and deny him the opportunity to hit the ball early.
The 44-year-old, who represented Canada until 1995 before switching allegiance to Great Britain, has advised Nadal to re-think his strategy going into the last few tournaments of the campaign as he believes his old strategy of out-powering Federer will not work anymore.
"How do you beat Roger Federer? You have to have some huge weapons like Del Potro," Rusedski said, as quoted by the Express.
"You have to be able to serve huge and you have to have something that makes a hole through Roger's movement and not allow him to take the ball that early," he explained.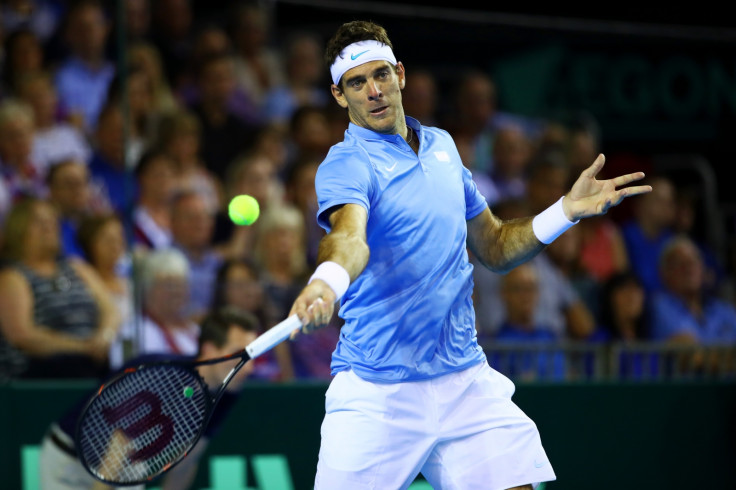 "That's why Juan Martin del Potro was able to beat him at the US Open when he had a back problem. That's why he's a little bit scared of that sort of player. There are two guys on tour that can do that to Roger – Stan Wawrinka and Juan Martin del Potro.
"Rafa has got to figure out something tactically because he can't just brutally go through him anymore and break down that backhand size. It's back to the drawing board for Rafa," Rusedski added.