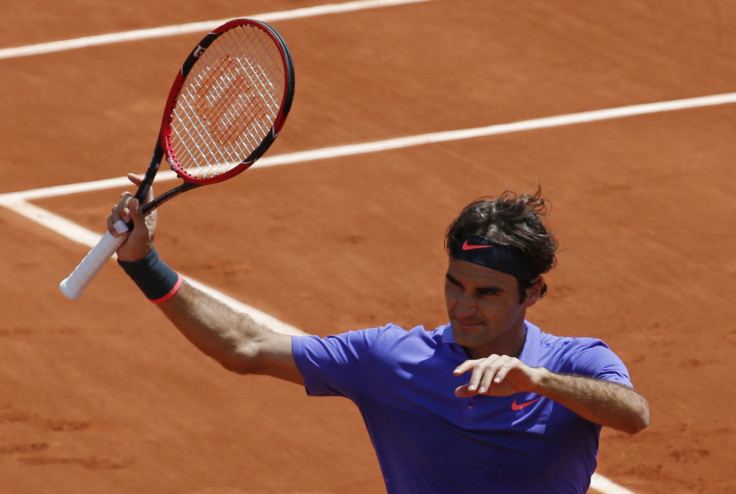 Roger Federer has made it clear that he is playing the French Open later in the month aiming to win the tournament and not just to 'make people happy' by participating in the tournament.
The Swiss ace confirmed his intentions of playing at Roland Garros on Sunday (30 April) and it is likely to be his only appearance on clay this year after he chose to miss the main clay court swing of the season by skipping the recently concluded tournaments in Monte-Carlo and Barcelona and also the upcoming events in Madrid and Rome.
Federer has made his best start to a season since 2006 and has won three of the four tournaments he has played. The 18-time Grand Slam champion is keen to focus on remaining fit and peaking at major tournaments rather than playing multiple events during the course of the season.
The 35-year-old is not ruling out his chances of capturing his second major title of the season after winning the Australian Open in January, but believes Rafael Nadal will be among the favourites owing to his ability on clay and his recent back-to-back title wins in Monte-Carlo and Barcelona. However, the current world number four also named Novak Djokovic as a contender as the Serb is the defending champion.
"I entered into the French (Open) and the plan is to play the French. I just feel like I need to be really hungry and excited to make the switch to the clay and I am eager to achieve something over there. Not just show up and make people happy. I could get on a roll and then you never know," Federer said after confirming his intentions to play the second Grand Slam of the year, as quoted by Tennis World USA.
"Rafa is the favourite. I think he's so good on the clay, he showed it again with a tenth Monte Carlo title. I think with Novak winning there last year, I think they are going to be the one-two favourites," the 18-time Grand Slam added.