Roger Federer says that he has no regrets over his 2017 campaign despite missing out on a chance to the end the year as the world number one.
The Swiss ace was in contention until the end of the year, but his withdrawal from the Paris Masters confirmed Rafael Nadal as 2017's top-ranked player. Federer recently admitted that his withdrawal from the Cincinnati Masters and his early exit at the US Open which Nadal won were the key points in him losing the race to finish at the top.
The 36-year-old trailed Nadal by 1640-points going into the season-ending ATP World Tour Finals in London this week, but he has a chance to reduce the gap to just 140-points going into the new campaign. The Spaniard withdrew from the event after his first round-robin loss to David Goffin, while Federer has made it into the semi-finals unbeaten in his three matches.
The Swiss ace's latest victory was against Marin Cilic and he will play one of David Goffin or Dominic Thiem in the semi-finals and if he goes on to win the title, he will garner 1500-points and an eighth title to make it his most successful season in a decade.
The 19-time Grand Slam champion has lost just four times in his 56 matches thus far this season capturing seven titles including two major titles – the Australian Open and Wimbledon. Federer lost once in the finals at the Montreal Masters and the quarter-finals of the US Open, but the two losses he feels could also have contributed to him losing out on the number one rank are his shock defeats to Evgeny Donskoy in the second round in Dubai and to Tommy Haas in Eastbourne.
"Regrets? I don't have any. But maybe losing to Tommy Haas (in Stuttgart) and Evgeny Donskoy (in Dubai) ended up haunting me," Federer said, as quoted by Sky Sports.
"I had match points in both matches. It's not like I didn't try. To have regrets because of these matches - if I miss out because of that for world number one, then maybe I was unlucky," the Swiss ace explained. "But I also did win matches in Miami, saving match points against Tomas Berdych, and other matches throughout the season could have gone either way as well.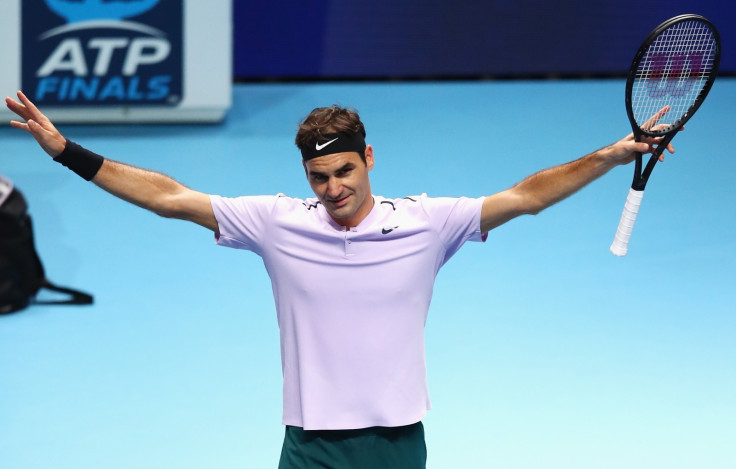 "So I'm just happy I'm playing a great season. I'm so happy that I was able to reach this level of play and still being able to play also at the end of the year.
"I have no regrets because I totally exceeded my expectations. I'm just happy that I'm injury-free and healthy right now and enjoying myself still," he added.