Roger Federer's former coach Paul Annacone has backed the Swiss star to stay at the top of the game for at least another two years owing to his resurgence in 2017.
The Swiss ace won two Grand Slam titles in 2017 after a four year drought – his last coming at Wimbledon in 2012.
Federer was not expected to challenge from the get go in 2017 owing to his lengthy injury absence in 2016, but it turned out to be a blessing in disguise. The 36-year-old returned to tour rejuvenated and won his first ranking tournament after spending six months out – the Australian Open.
The 19-time Grand Slam champion returned with a new aggressive brand of tennis and finished the season with seven titles. He started the year ranked number 18 in the world but ended it at number two only behind fellow veteran and long-time rival Rafael Nadal.
Despite Federer being competitive throughout the season, he maintained his 'fitness first' mantra throughout the year and played a limited schedule to remain fresh for the important events. He skipped the entire clay court swing of the campaign to focus on the grass and hard court events, and it paid off as he won a record eighth Wimbledon title.
Annacone believes Federer – a 'freak of nature' – can continue to challenge for the major titles for at least two more years owing to his ability to pick and choose the tournaments he wants to play during the course of the season. The Swiss star's former coach refers to Pete Sampras, who came back in 2002 to win the US Open after a two-year Grand Slam title drought in what his final tournament before retirement.
However, 2018 is likely to be tougher, with Novak Djokovic, Andy Murray and Stan Wawrinka all returning from injury layoffs. The aforementioned trio missed big chunks of the 2017 campaign due to their respective injuries.
"After watching Pete and what he went through and then win the US Open in 2002, I kind of held up my hands and decided never to predict what a great athlete can do," Annacone told Express Sport.
"Because those guys are the more exception than the rule. With Roger he is so different and such a freak of nature in a good way that I don't know what to predict anymore.
"When you look at his skills sets and how well Roger played in big moments this year, I don't know why he can't sustain that for another, let's say, 12 to 24 months," he explained.
"Again so much of it at this stage of his career is about staying healthy," Annacone added. "And making sure he plays his best tennis at the big moments, which he is very good at scheduling wise."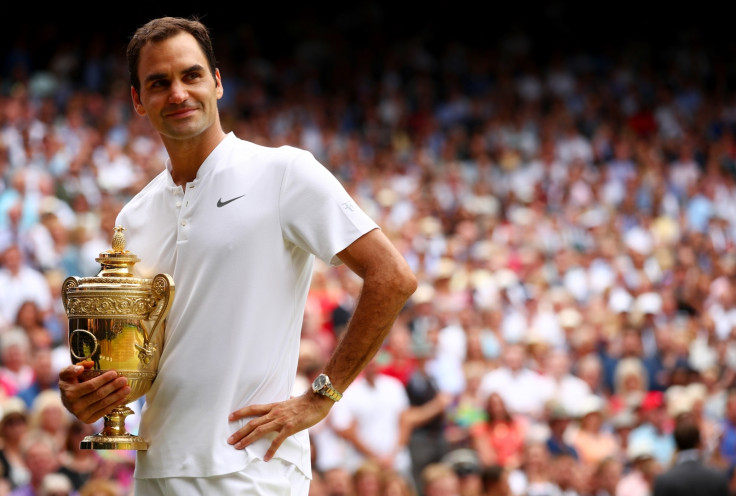 "But now we have a great time for tennis where we hope we have a healthy Andy Murray on the stage for 2018, a healthy Novak Djokovic and Stan Wawrinka.
"If we get that again, plus Rafael Nadal, plus Grigor Dimitrov and Alexander Zverev using up, it's going to be a great 2018," Federer's former coach said.