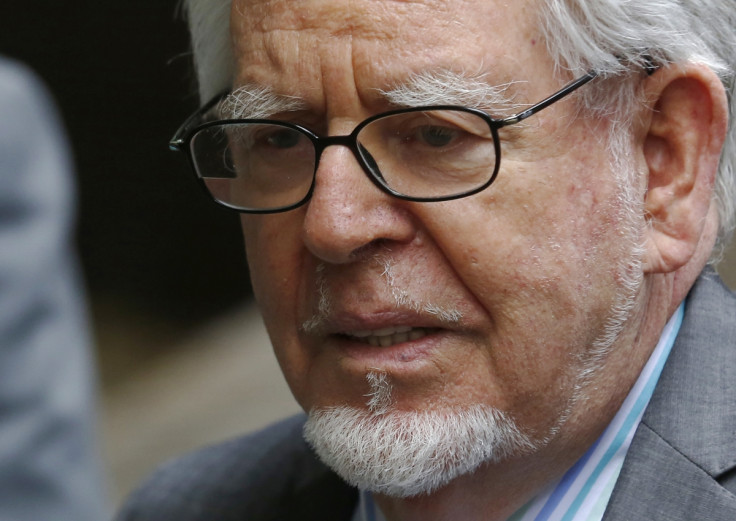 One of Rolf Harris's victims has retaliated against the disgraced entertainer's lurid jail song by penning her own lyrics.
Wendy Wild, 54, was sexually assaulted by Harris when she was seven.
Harris was jailed for six years in 2014 for 12 indecent assaults on girls, aged between seven and 19, carried out between 1968 and 1986.
Last week it emerged he wrote a revenge song about his victims, calling them "slimy little woodworms" and saying: "Perhaps you think you're pretty still, some perfumed sultry wench?" He sent the lyrics to a friend in jail, who subsequently passed them on to the Daily Mail.
Wild hoped by hitting back at the former star with her own lyrics he will one day read them and "feel embarrassed".
She wrote: "You chose me, remember, 40 years ago, you put your dirty hands on me and have not let me go.
"Now you are complaining through the papers, whinging you are innocent, from your cushy jail. I still live with the nightmare of your dirty act while all you seem to care about is your millions staying intact.
"Threats from you don't seem to stop and continue to be said, private investigators watching me, fill my heart with dread.
"All of this has taken its toll and it's me that's had to squirm.
"Just when I thought you could get no lower, you say I am a worm.
"If you think your latest song will make you another hit, you're wrong.
"You're just a sex offender. Now put that in a song and sing it."
Wendy's brother, Paul, 57 told The Mirror: "It's a very clever reaction from my sister to pen a song in revenge for what he did.
"This was a spur of the moment reaction by her.
"Wendy couldn't bear to face him again or see him in any one-to-one situation but she hoped he will read her words and the song and feel suitably embarrassed."
Harris' sickening song lyrics