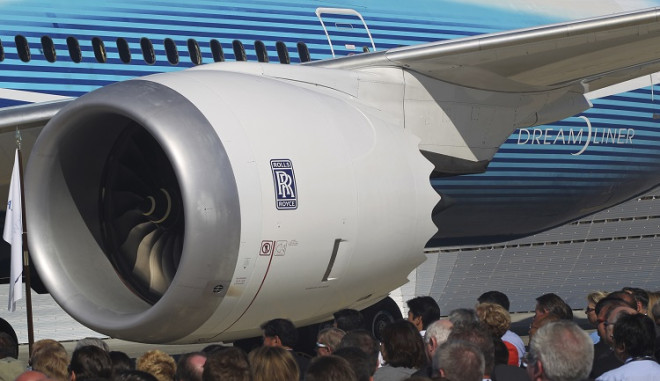 Rolls-Royce will come under close scrutiny after India's defence ministry confirmed that it has ordered an investigation into the deal the aerospace and defence giant made with state-run Hindustan Aeronautics Limited.
According to a statement by India's top crime fighting agency, the Central Bureau of Investigation, authorities will investigate whether Hal's $1.2bn (£717m, €871m) deal, to purchase jet engines from Rolls-Royce, had breached bribery laws.
Prosecutors added that it will look into $80m worth of alleged 'kick-backs,' which is a form of bribery that pays commission to the bribe taker when an agreed service between both parties, had been completed.
Rolls-Royce representatives were not immediately available for comment at the time of publication.
Earlier this month, British police arrested two men in connection to UK's Serious Fraud Office (SFO) probe into the aerospace and defence giant over allegations of bribery and corruption across a number of emerging markets.
The SFO said in a statement that "in connection with a SFO investigation, we can confirm a number of search warrants have been executed at various properties in London today. Two men were also arrested."
The men were taken to Snow Hill police station in London for questioning.
While the SFO did not confirm which investigation the men were arrested in connection to, several media sources have said that it is related to Rolls-Royce, although both men were not current or former Rolls Royce employees.
Sources say that the City of London police and the National Crime Agency also raided around five residential addresses and one office.
Rolls-Royce revealed in December 2013 that the SFO was investigating the aerospace and defence giant.
According to a statement by Rolls-Royce, the probe centres on possible bribery and corruption in China, Indonesia and other markets from December 2012.
"We have been informed by the SFO that it has now commenced a formal investigation into these matters," said Rolls-Royce at the time.
The SFO has ordered the world's second-largest maker of aircraft engines to conduct an inquiry and hand over details related the bribery and corruption allegations.
The Scandal
In 2012, a number of media outlets reported allegations from a former Rolls-Royce employee that Tommy Suharto, the youngest son of Indonesia's late president, received $20m and a Rolls-Royce car to persuade Garuda to order Rolls-Royce Trent 700 engines in 1990.
On 25 November, Suharto denied the allegations in a letter sent to SFO director David Green from his lawyers.
It said that "categorically ... he (Suharto) did not, and has never, received monies or a car from Rolls-Royce and nor did he recommend their engines to Garuda, as alleged".
"These accusations are false and have arisen, it appears, via internet comments posted by an ex-employee, not through any formal source."
Meanwhile, in January 2013, Rolls-Royce faced allegations that it paid bribes to an executive involved with two Chinese airlines, related to deals worth a total of $2bn in 2005 and China Eastern in 2010.
Later that month, it then asked for an extra £19m to help fund the probe.