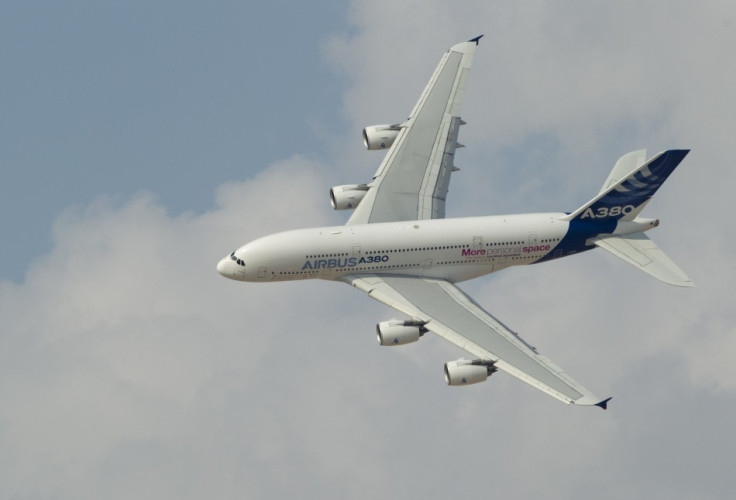 Shares of Rolls-Royce closed 6.58% lower on Friday (18 November) at £6.53 ($8.06), its lowest price in nearly five months. The sell-off followed Emirates Airline complaining of some technical issues with the British firm's engines that were meant to be used in its A380 airplanes.
The world's biggest long-haul airline had ordered 217 of the Rolls-Royce Trent 900 engines in April 2015. The $9.2bn (£7.45bn) deal is the largest order until date for the British company. Emirates is said to use these engines to power a batch of 50 Airbus A380 superjumbos.
However, on Friday, Tim Clark, president of Emirates, said, "We have a new engine coming on and there are some issues with that at the moment...We want the engines as promised in the contract."
He revealed the same at a media briefing in Germany. Clark added that he hoped these issues would be resolved soon. Emirates could still fly its first superjumbo withTrent engines on 2 December, as scheduled, he said.
When asked if the Gulf carrier would consider postponing the delivery of A380s amid the tough operating environment for airlines, Clark replied in the negative. "We have made no hard and fast decisions about fleeting draw down. We're hoping to get a resolution to this very quickly," he was quoted as saying by Reuters. The president added that Emirates had $112bn worth of aircraft on order, which included 55 A380s from Airbus. Of these, he said five A380s were due to be received in December alone.
Rolls-Royce, which is on track to make 400 jet engines this year, hopes to increase this number to 600 by the end of 2020. Its Trent 900 engines are currently said to be used in 79 A380s, which are operated by British Airways, Lufthansa and six other carriers.
Commenting on the issue, a Rolls-Royce spokesman said, "We are working with Emirates and Airbus to meet the planned entry into service of the Trent powered A380 within the Emirates fleet." Meanwhile, a spokesman for Airbus said, "We are working with our customers, supporting their delivery stream."