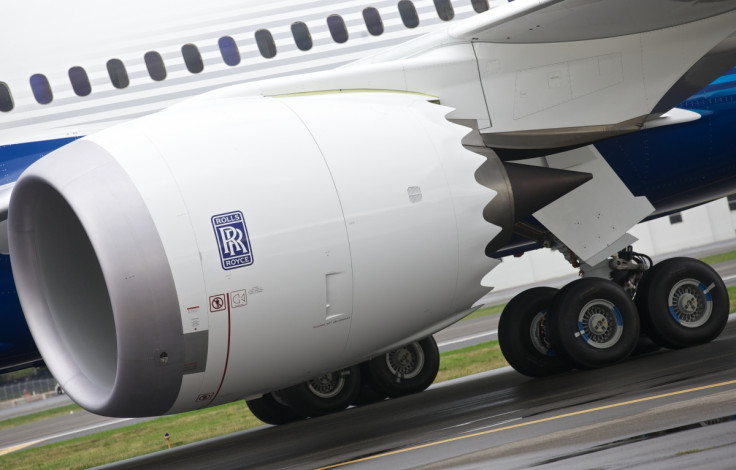 Engineering giant Rolls-Royce confirmed it is slashing its dividend for the first time in 25 years. The company is halving its dividend as profits dropped by 12%.
The dividend cut, rumours of which first came out on Monday (8 February), means shareholders will receive 7.1p (10c, €0.09) per ordinary share. It is the first time Rolls-Royce has taken to slashing its dividend to cut spending since 1992.
"The board is recommending that the payment to shareholders is halved in cash terms at the full year and the next half year," explained CEO Warren East. "We recognise the importance of a healthy 'dividend' to our shareholders. Subject to short-term cash needs, we intend to review the payment so that it will be rebuilt over time to an appropriate level."
East said that the intention to review the dividend payment after a year and a half reflects the company's confidence in the strong "future cash generation of the business".
The company's decision to cut its dividend is part of its £150-£200m-a-year cost saving regime. Rolls-Royce is slashing spending to increase margins and boost its falling profits.
Pre-tax profit in the year to 31 December dropped to £1.43bn, a fall of 12% compared to 2014. Revenue at the car and weapon motor engineer was practically flat, dipping 1% on a constant currency basis.
"In the context of challenging trading conditions our overall performance for the year was in line with the expectations we set out in July 2015," East told shareholders. "It was a year of considerable change for Rolls-Royce: in our management, in some market conditions and in our near-term outlook."
Earlier, the company announced it is slashing 20% of the top two layers of senior management to cut spending and further reductions are expected in 2016. A total of 3,600 job cuts have been confirmed.
East's restructure has saved Rolls-Royce between £75m and £100m so far, but it has taken in a charge of the same amount. The company is expected to achieve around £40m of savings in 2016.
With cost savings and major restructuring high on the agenda, he has made it clear the Rolls-Royce overhaul will be very thorough. With the restructuring efforts, the company hopes to hold on to its shareholders, as its share price has halved since its recent peak in April 2015.
The engineering giant's management issued the fifth profit warning in two years for Rolls-Royce in November 2015, causing investor scrutiny to intensify.
Rolls-Royce even received the unenviable title of worst corporate communicator on the FTSE 100 in 2015. The company's transparency and communications protocols are also expected to be revamped as part of East's plans.