Ronda Rousey uses Harry Potter author JK Rowling's quote to break social media silence, Cyborg reacts
Cris 'Cyborg' Justino offers words of encouragement to Rousey.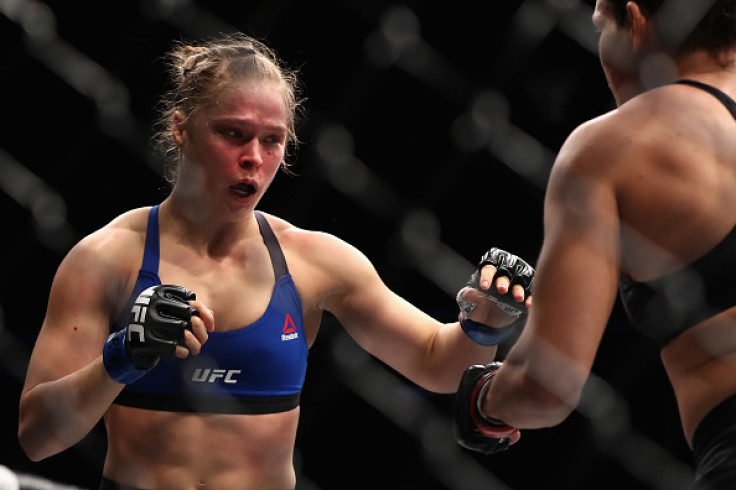 Ronda Rousey has used Harry Potter author JK Rowling's inspirational quote to break her silence on social media following her disappointing defeat to Amanda Nunes at UFC 207. The pair fught on 30 December for the women's bantamweight title and the Brazilian took just 48 seconds to defend her belt.
It was the 29-year-old's second career defeat, which came a year after her first defeat to Holly Holm at UFC 193 in November 2015. Following the loss, the promotion's president Dana White revealed he had to console the California-born fighter for 45 minutes.
Rousey's mother AnnMaria De Mars also has advised her daughter to retire from the sport after disappointment against Nunes in Las Vegas. She posted a quote from Rowling on her Instagram account, which the latter called, "the fringe benefits of failure and the importance of imagination" at the Harvard commencement speech in 2008.
"And so rock bottom became the solid foundation on which I rebuilt my life," the quote posted by Rousey read.
Meanwhile, Cris "Cyborg" Justino has some words of encouragement for Rousey. "I was sad to see the loss of the sports star. But you have so much ahead of you and [are] blessed with the financial security to pursue all your passions," Cyborg responded, as quoted by Yahoo.
"You opened the door for more promotion and grew into a sport icon. [Enjoy] the next chapter of life and know you've got amazing opportunities to continue changing the world," she added.
The Brazilian, who was involved in a war of words with Rousey in the recent past had earlier warned the American that she would be punished if the two were pitted against each other. However, it was surprising to see that "Cyborg" offered support to Rousey.
© Copyright IBTimes 2023. All rights reserved.