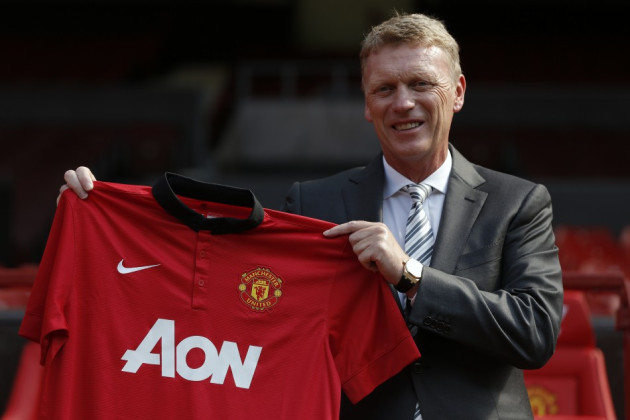 Manchester United manager David Moyes was unable to confirm the future of Wayne Rooney but is adamant the 27 year old is not for sale.
Sir Alex Ferguson confirmed last season that Rooney had submitted a transfer request after falling down the pecking order at Old Trafford.
Moyes has been locked in talks with Rooney, whom he handed his professional debut during the pair's spell at Everton, but while the Scot fell short of denying the England striker wants to leave he did insist United are unwilling to sell.
"I've had the opportunity to speak to him [Rooney]," Moyes said. "It's a question on your lips. Wayne's not for sale.
"He's a Manchester United player and will remain a Manchester United player. I've known him since he was 16 and I've had several meeting with Wayne, he's training brilliantly well.
"We're looking to see how we can get him to challenge Bobby Charlton and Dennis Law. I'm more than happy to work with him.
"We've spoken several times whatever has gone before is in the past. I've been impressed by what he has done. I see a glint in his eye. He looks happy, he looks like he will knuckle down and get himself right.
"I do not know what those two gentlemen said - Sir Alex Ferguson and Wayne Rooney. That conversation was private and as far as I am concerned I am looking forward to working with Wayne."
"We will do everything we can to add to the squad. We will always go after the best players. We will always be interested in them."
After being handed a six-year deal at United, Moyes began his tenure on 1 July - succeeding one of most successful managers in British football history.
And Moyes admits that after being personally offered the job by Ferguson, the 51 year old is already consigned to falling short of matching his predecessor.
"I'm incredibly privileged that I was given the opportunity," Moyes admitted. "It was a strange situation for me. I had no idea whatsoever. I knew nothing at all about it until Sir Alex gave me a call and ask me to come to his house.
"We went in is that 'I'm retiring next week. And you're the next Manchester United manager'. I was more shocked that Sir Alex had decided to retire but inside I was thrilled. No-one will ever do 25 years ever again."