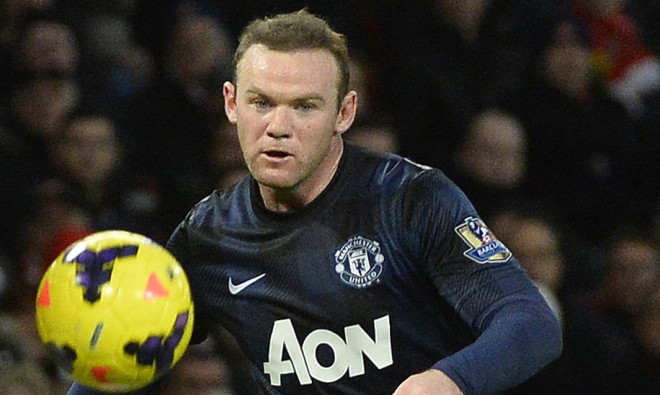 Wayne Rooney has revealed that it hurts to see Liverpool doing so well in the Premier League while the defending Champions are scrapping for a fourth place finish.
Liverpool are currently seven points from the top with a game in hand against Sunderland and will be confident of closing the gap to four with Chelsea at the earliest opportunity.
The Reds are contesting for their first Premier league title in over two decades while the Red Devils are currently 18 points from the top and face a gruelling task to qualify for the quarter finals of the Champions League, trailing the tie against Olympiacos 2-0.
United take on Liverpool at Old Trafford this weekend where a win will give them some glimmer of hope and bring the difference between the two teams down to eight points.
The Merseyside club are on a fine strip of form and will be going into the match as favourites, with United struggling to pull their act together.
Rooney is also disappointed at his side's inability to fall horridly behind Manchester City, who have won the League Cup and are still challenging for the title.
"To see City doing well, and particularly Liverpool, is really difficult. It's not nice when we know we are capable of being up there challenging and we haven't been doing that this season," Rooney said.
"However, it means we have to step up and get back up there because the feeling we've had this season is not a nice feeling at all to have.
"We have to keep working, keep progressing and finish the season stronger," he added.
Meanwhile, the striker has placed the blame on the players for failing to perform under David Moyes. The new manager has received a lot of stick for failing to live up to Sir Alex Ferguson's billing, which was always going to be a difficult task for anyone coming into the job.
"As a group of players and a team we haven't been good enough this season and we have to put that right. After Sir Alex being here for 26 years, there was always going to be a change whoever came in and, in fairness, I think the players have to do better. Hopefully we can make the top four but, if not, we will still come back firing for next season," he concluded.