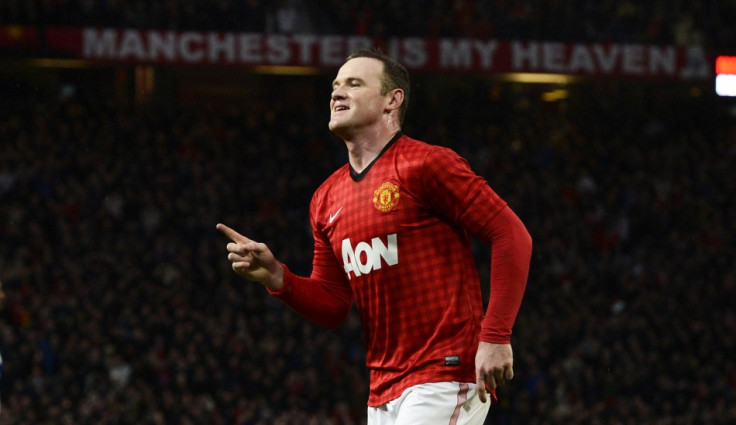 Manchester United manager David Moyes will be determined to keep Wayne Rooney at Old Trafford, according to former coach Eric Steele.
Sir Alex Ferguson revealed at the end of the season that Rooney had handed in a transfer request after falling out of favour in the United first team.
The England striker is understood to have held talks with Moyes, who gave him his professional debut during the pair's time at Everton in 2001, upon returning to training this week, while the 51 year old is set to reveal all in his first press conference on Friday.
And Steele, who departed United after 12 years as part of Ferguson's backroom team, says Moyes will be keen to retain Rooney.
"David Moyes will do his best to keep Rooney because you don't want to lose that calibre of player," he told talkSPORT.
"You very rarely sell your best players to the opposition in the Premier League. If United are going to let him go then they would not want to sell to one of their main opposition.
"All I know is that, having worked with him for five years, he's a top pro," he added. "I'm not overestimating.
"That lad wants to play. He's dedicated and he wants to train. He'd stay on at the end of sessions and improve his shooting, finishing and heading.
"Don't forget Robin van Persie had a lean spell for eight or nine games and just look at who stepped up to the plate then? It was Wayne."
Rooney scored 16 goals in 31 starts for United last season but was replaced by Robin van Persie as the club's leading striker, with his omission against Real Madrid for the Champions League last-16 second leg sparking suggestions he was surplus to requirements.
The 27 year old has few options available to him should he wish to leave United, with Paris Saint Germain consistently linked with the Merseyside-born striker, while both Arsenal and Barcelona have been mentioned with having an interest.