Rosberg explains reasons for being 'second best' to Hamilton in the final four races
Rosberg claimed his maiden F1 title with second place at the season ending Abu Dhabi GP.
Nico Rosberg has explained the reason for being 'second best' to Lewis Hamilton in the final four races of the season.
The Briton, who relinquished his Drivers' Championship title to his teammate at the season ending Abu Dhabi Grand Prix, was in top form at the end of the season achieving the pole-race win double in the final four races in the United States, Mexico, Brazil and Abu Dhabi.
Hamilton was required to win all the races following Rosberg's victory at the Japanese Grand Prix and the three-time Formula One champion made sure he did that, but it was still not enough to hold on to the title as the German managed to finish second in all the races to earn himself the title.
Rosberg believes the lack of pressure on Hamilton compared to him is the reason he was unbeatable in the final four races of the campaign. The German was focused on making sure he finished all the races without dropping too many points which he feels affected his performances.
"For sure it has an impact on performance; it's not possible you do the same performance as if you're in Lewis' position who has nothing to lose," Rosberg said, as quoted by Sky Sports.
"It became clear as well, that's why he got all the pole positions and I was second in the last couple of races. It's because he's free, has no weight [on his shoulders], nothing to lose. I think it was the best Lewis I've ever seen in those last few races as well.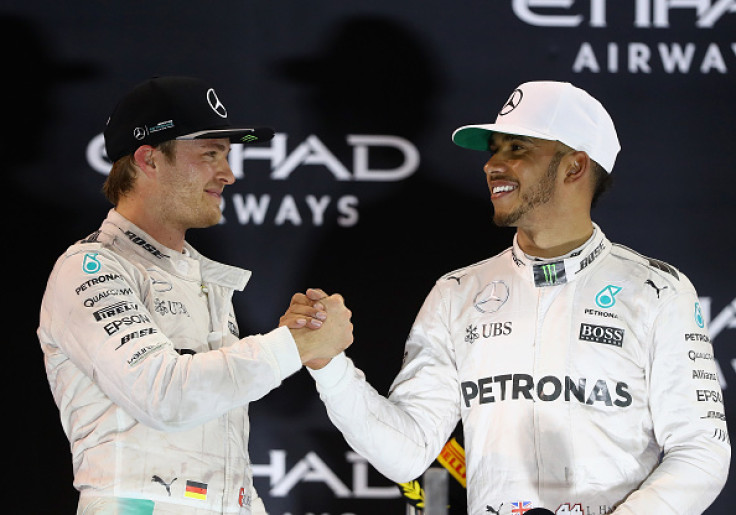 "He was not only completely free, but the most motivated and determined ever, working as hard as ever. Difficult to beat him in those circumstances," the 2016 Formula One world champion added.
© Copyright IBTimes 2023. All rights reserved.