Rosendo Alvarez explains why Vasyl Lomachenko will win against Guillermo Rigondeaux
Alvarez believes the size difference and style of Lomachenko will play a factor.
Rigondeaux will put his unbeaten record on the line against the Ukrainian.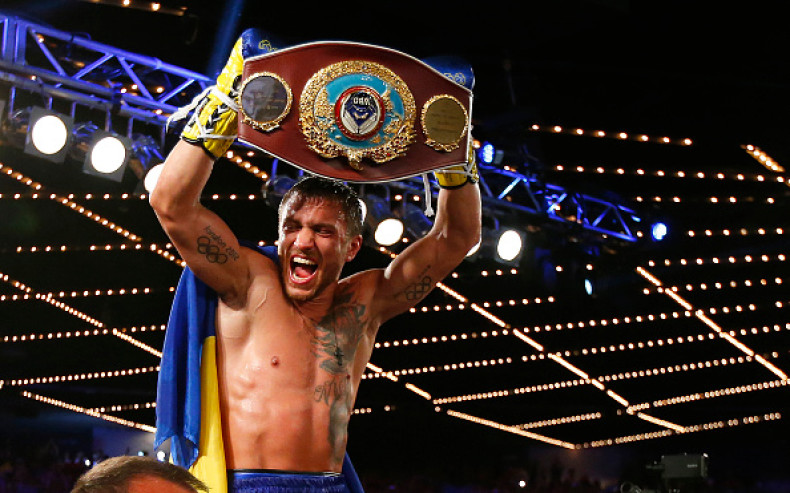 Former flyweight boxing champion Rosendo Alvarez is picking Vasyl Lomachenko to win his upcoming encounter with Guillermo Rigondeaux.
WBO junior lightweight champion Lomachenko (9-1 record) will defend his title against unbeaten WBA bantamweight champion Rigondeaux at New York's Madison Square Garden.
It is one of the most highly anticipated match-ups in recent boxing history as it is a rare battle between two Olympians who won two gold medals each and have both dominated during their amateur days.
However, Rigondeaux (17-0-1 record) will be moving up eight pounds and two weight divisions for the bout as the winner of this contest will no doubt, stake a claim for the pound-for-pound top spot.
Alvarez, who fought in the lower weight divisions, believes the size advantage will prove to be too much for the "El Chacal" as well as Lomachenko's style of fighting.
"I think it's going to be a very complicated fight, two similar styles, defensive and with good speed, but I'm going with Lomachenko," Alvarez said, as quoted on BoxingScene.
"I think he will come out with better results, because he's more continuous with his attack. Rigondeaux starts off very slow, he doesn't throw a lot of punches, and Lomachenko is not going to give him a chance [to get going]."
"He will be affected by the weight gain, he will not have the same power, the same punch... similar to what happened with Chocolatito.
"In that weight division, Rigondeaux will not have the same punch or speed in his legs to be able to escape the attacks of Lomachenko, who is adapted and accustomed to fighting in that weight division."
Lomachenko faces Rigondeaux on 9 December and the Ukrainian has already signaled his intentions of squashing his opponent.