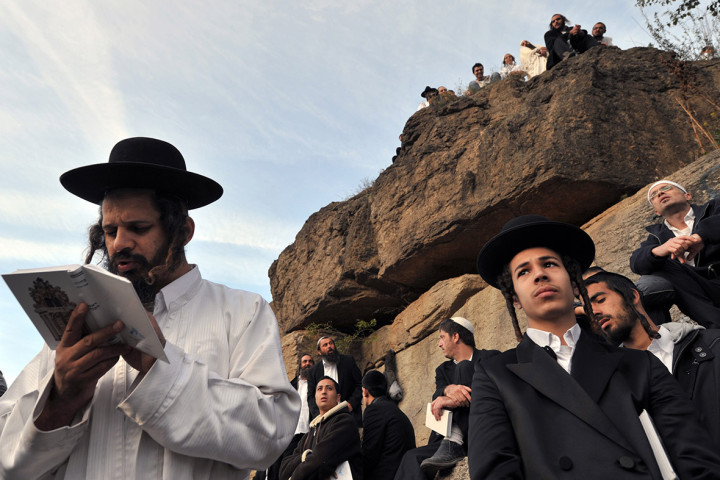 The Jewish New Year is celebrated in countless different places around the world, but the Ukrainian city of Uman is particularly resonant for the Hasidic Breslov sect, whose founder, Rebbe Nachman, is buried here. Followers of Nachman, who died in 1810, believe in the importance of an annual pilgrimage to his gravesite during Rosh Hashanah, so thousands of Hasidic Jews continue to flock to Uman.
This year, despite the difficult situation in eastern Ukraine, a record amount of Hasidic Jews are flocking to Uman – all told we're likely to see more than 30,000 arrive here during the festival, from 25 countries. Boryspil International Airport has been tasked with handling over 20,000 Hasidic Jews from all over the world, using 236 special flights. According to information gleaned from the airport, the great majority have come from the USA and Israel.
Many of the pilgrims have stayed in tents in Uman, while some have rented apartments. A squad of Israeli police officers, backed up by more than 400 Ukrainian law-enforcement personnel, have been providing the security for the ceremony.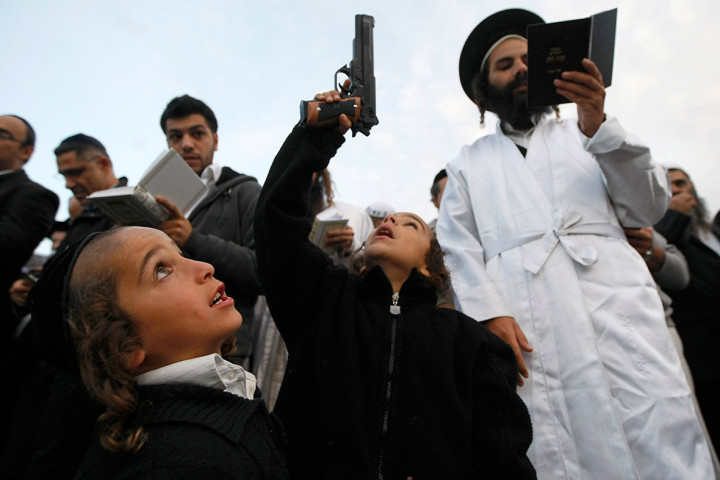 The Tzadik

Rebbe Nachman, the founder of the Breslov sect, was a legendary tzadik (religious sage) adored by his followers for his brilliant religious mind and holy demeanor. It is believed that, while the tzadik is a human being who feels ordinary human emotions, he feels them in a higher, divine way.
The Breslov community believe that everything a tzadik does, whether he is having fun with others or just eating or sleeping, he is connected to God. The tzadik doesn't think anything is "just because it is". He is able to see a holy meaning in every human action, because God made and gave it.
"It [the devotion to the tzadik] has a deep sense," says one member of the Breslov community, Hasid Akiva. "Remembering the creation of man, we are deeply aware that our life has sense and that we came into this world by the will of the Creator."
Thus, now just as in 1810, Rebbe Nachman of Breslov is connecting Hasidic people to God. It is a common belief that, during the holiday of Rosh Hashanah, God breathes within each praying member of the Hasidic faith – especially in Uman.