McDonald's Hit by Rotten Meat Scandal in China and Japan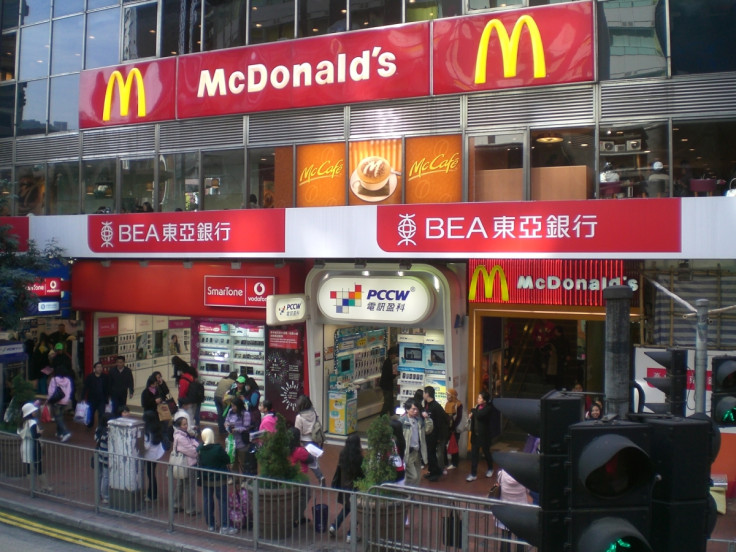 Food chain McDonald's has said its sales in China, Japan and some other countries have been hurt by the recent scandal over rotten meat.
The Chinese local media earlier reported that Shanghai Husi Food, owned by US-based OSI Group, sold chicken and beef past expiry dates to international food chains including McDonald's, KFC and Pizza Hut.
Shanghai's Food and Drug Administration raided Shanghai Husi Food facilities and seized more than 5,000 boxes of expired meat. Police also detained five employees at the firm, including its quality manager.
The scandal has taken its toll on the reputations of food retailers like McDonald's, hitting their bottom lines.
"McDonald's businesses in China, Japan and certain other markets are experiencing a significant negative impact to results," McDonald's said in a quarterly securities filing.
It noted that global comparable sales forecast for 2014 "is now at risk" due to the issue.
"McDonald's is undertaking recovery strategies to restore the trust and confidence of our customers," the company added.
Nine companies including KFC, McDonald's, Burger King and Papa John's reportedly used products ranging from beef, chicken and pork, from Shanghai Husi.
Following the outbreak of the scandal, the companies apologised to Chinese customers and said they were taking the products concerned off the shelves.
On 21 July, operations at Shanghai Husi were suspended and all of its meat products were ordered to be removed.
McDonald's has been one of the hardest-hit companies, as it had to stop selling products in Japan and Hong Kong, as well as China.
The Hong Kong Centre for Food Safety is reportedly conducting a probe into McDonald's to find out if the company knowingly sold products made from tainted meat from China.
When the scandal broke out in China, McDonald's Hong Kong said its products were safe. However, it admitted on 24 July that it imported chicken and pork from the Shanghai plant, and suspended sales of products including chicken nuggets and McSpicy burgers.
McDonald's had earlier said it stopped using food from all Chinese plants owned by the OSI Group. McDonald's restaurants in Japan also stopped the sale of products made with chicken from China.
Food safety has been a serious issue in China ever since the 2008 milk scandal when infants fell ill or died after consuming tainted milk powder.
© Copyright IBTimes 2023. All rights reserved.