Rousseff ally Vaccari quits after corruption arrest in Petrobras scandal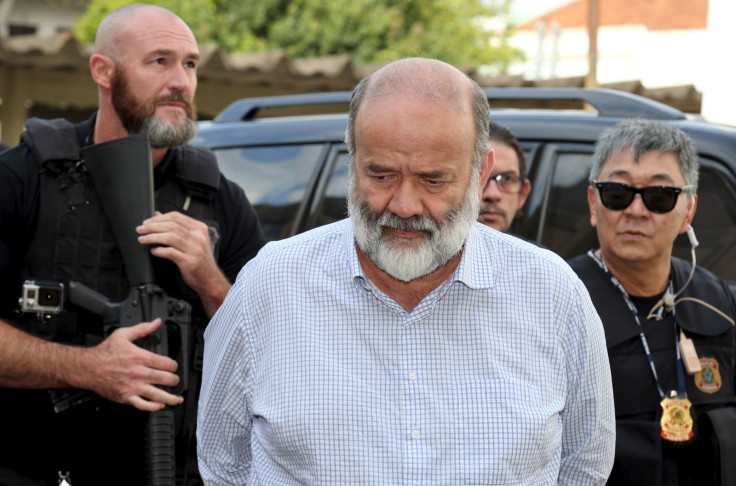 The treasurer of Brazil's ruling Workers' Party has left his post after he was arrested in relation to corruption at the country's biggest oil firm Petrobras.
Joao Vaccari is the closest ally of Brazilian President Dilma Rousseff to be arrested in connection with the Petrobras scandal which has threatened to engulf the Workers' Party and sparked widespread protests across the country.
Vaccari was charged relating to an alleged scheme that channelled dirty money via inflated deals between oil executives and construction companies.
The Workers' Party said it retained support for the former treasurer.
"For practical and legal matters Vaccari asked to step down as the party's treasurer," the Workers' Party President, Rui Falcao, said in a statement posted on the party's website.
"We reaffirm our confidence in Joao Vaccari's innocence not only because of his conduct as treasurer, but also because in a democracy everyone is innocent until proven guilty," he said. "The party is confident that in the end truth will prevail."
More than 100 people have been charged in relation with the Petrobras case to date, while more than 40 politicians are being investigated.
Vaccari was reportedly arrested owing to concerns that he may try to influence the investigation or quit Brazil. His wife Giselda Rouise Lima has also been questioned by Brazilian police, who have also issued a warrant for Vaccari's sister-in-law Marice Correia Lima.
The speakers in both houses of congress are under investigation, while dozens of engineering executives have been indicted for money laundering, bribery and channelling funds to politicians.
Opponents of Brazilian President Rousseff, who served as chairwoman on Petrobras's board at the time of the scandal, have called for her impeachment.
© Copyright IBTimes 2023. All rights reserved.