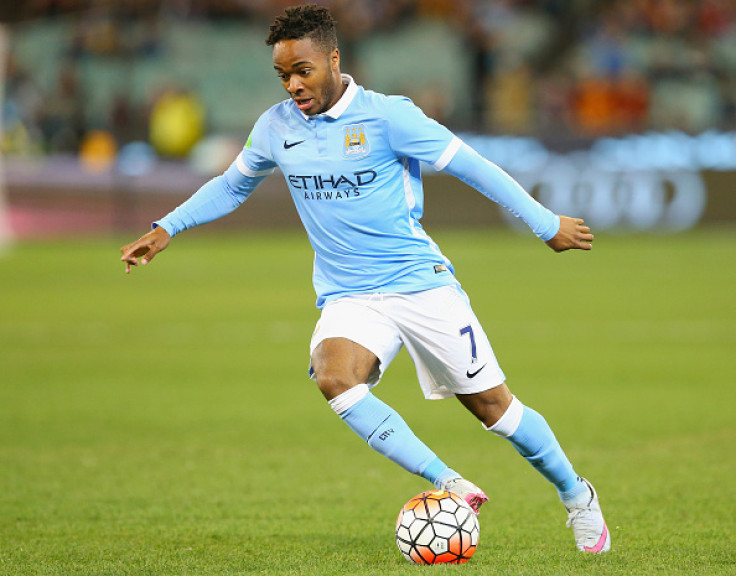 England manager Roy Hodgson says Raheem Sterling will be a "stronger" and better player after his acrimonious move to Manchester City from Liverpool.
The 20-year-old's agent earlier confirmed the winger was not willing to continue at the Merseyside club, which forced him to leave the Reds and complete his move to the Etihad. His summer transfer saw him became the most expensive English player in a deal worth £49m ($76.4m) according to BBC Sport.
Before Sterling's Liverpool exit, he missed two days of pre-season training, citing illness. Hodgson, who also managed Liverpool, says the England international's switching clubs will have no impact on the player's chances of making it to the national squad for next summer's European championship.
"The fact he was playing for a club with a very strong fan base, not only in England but in other parts of the world, and unfortunately for him, I suppose, the fans locally at Liverpool took unkindly to the fact that he made it clear he wanted to move," Hodgson said.
"That is part and parcel of football really. But I think if anything that will help him to mature and improve even more. I think for his age he is a remarkably strong and robust person, not just physically on the field but mentally.
"And these things will make him stronger. He has got a big price tag to carry around, but I think he is a good enough player to do so."
"As far as players moves are concerned, I always very much regard that as a private matter."
"If the players are happy and content with the move I still expect them to be the Fabian Delph, Raheem Sterling and James Milner I have got to know and respect and like in their previous club," the former Reds manager added.
Sterling scored twice in 12 minutes as City registered a crushing 8-1 victory over Vietnam in the pre-season fixture.
Meanwhile, Liverpool have two friendly fixtures against HJK Helsinki and Swindon Town on 1 and 2 August respectively, after which they face Stoke City in the opening game of the season.