Speculation is mounting that Kate Middleton, the Duchess of Camridge, will give birth today 25 April - and if the punters are to be believed, it'll be a princess to be named Alice.
However, while the parents have declined so far to reveal the gender of the baby - they say they don't know - bookmaker Paddy Power says that in recent days there has been a rush of bets for a baby brother for Prince George.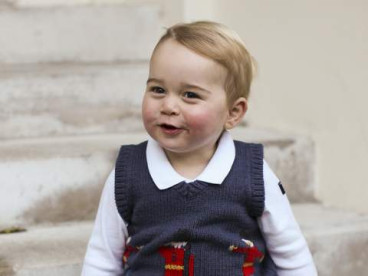 "We have seen quite a lot of betting on a boy," a spokeswoman for Paddy Power told The Times. In 24 hours, the bookmaker received more bets on a boy than had been made in the past three months.
But over at rivals Coral the view is different. "The weight of money has been so lopsided towards a girl it has been staggering," said Nicola McGeady of Coral. "It's 90% for a girl. We were wondering why this was. At one point we were saying, 'Is there insider knowledge coming from the palace?' We are baffled."
Alice, Charlotte, Elizabeth, Victoria and Alexandra are the top pick for girls' names, according to Paddy Power. "James is the only contender for boys' names, and he is 20-1," said a spokeswoman.