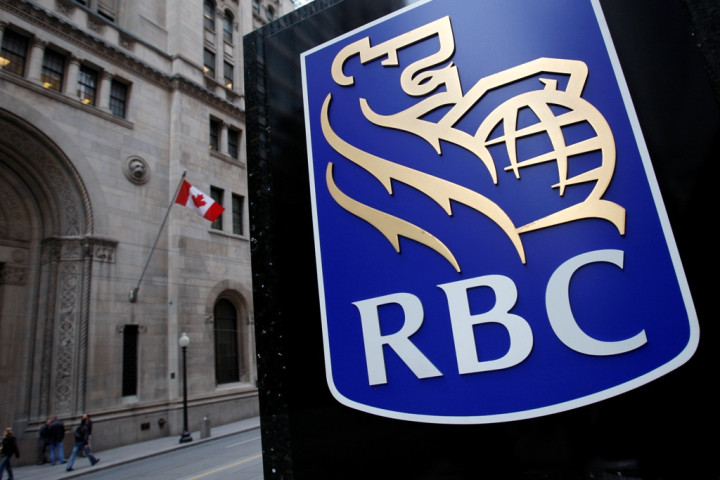 Royal Bank of Canada (RBC) has reported a 4% increase in its fiscal third-quarter earnings on the back of strong results from its wealth management and capital markets divisions.
The bank has increased its quarterly dividend by about 6% to 75 Canadian cents a share, as was expected.
RBC, Canada's second-largest bank by assets after Toronto-Dominion Bank (TD), said net income for the May-July quarter stood at C$2.38bn ($2.17bn, £1.31bn, €1.67bn) or C$1.59 a share, as against C$2.29bn or C$1.51 a share a year ago.
The wealth management division's net income jumped 22% over the previous year, 'mainly due to higher average fee-based client assets across all businesses resulting from capital appreciation and net sales,' RBC said in a statement.
The capital markets division's net income shot up 66% from a year ago reflecting growth across all of the bank's businesses. 'Trading and origination activity was robust [during the] quarter driven by stronger equity and debt markets and increased activity levels from [RBC's] client-focused strategies. Strong growth in lending and loan syndication also contributed to the increase,' the statement added.
Toronto-based RBC is the first among Canada's big five banks to announce third-quarter results. Rivals TD, Bank of Nova Scotia, Bank of Montreal and Canadian Imperial Bank of Commerce will all put out earnings updates next week.
RBC President and CEO Dave McKay said in the statement: "RBC had a record third quarter, delivering earnings of over $2.3bn. These results demonstrate the strength of our diversified business model.
"Our ability to innovate and use capital effectively while managing costs positions us well to execute our client-focused strategy and extend our leadership positions across our key businesses."