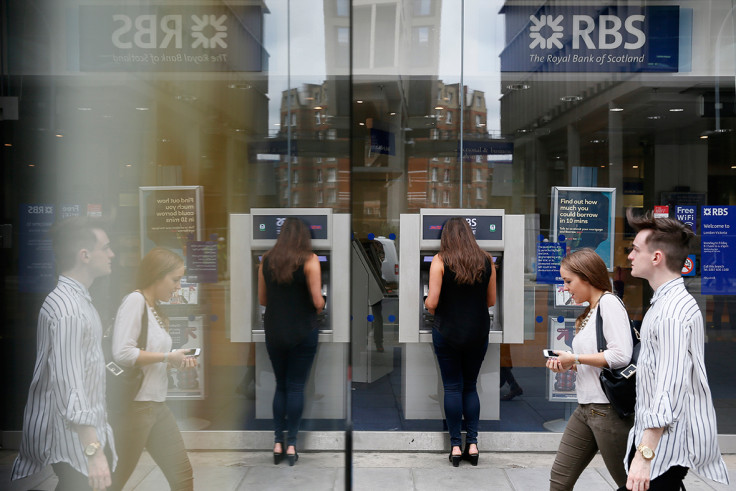 Customers of the Royal Bank of Scotland, and its Natwest and Ulster Bank subsidiaries, are facing severe problems with debit card payments in stores and online.
The outage started around 3.30pm BST on Friday (14 October), but a spokesperson for RBS told IBTimes UK that cash machine and credit card transactions were "unaffected."
"Some of our customers are experiencing issues with their debit cards. We are working hard to resolve the issue. We apologise for any inconvenience caused to customers."
The spokesperson gave no timeline on when RBS expects to resolve the problem. The outage is the latest in a string of problems the bank's customers have had to contend with.
In June 2015, RBS suffered from a payments clearing system failure. It followed a widespread IT systems failure in 2012 that saw the majority taxpayer-owned bank clobbered with a £42m ($52m) fine by the Financial Conduct Authority (FCA) and another £14m ($17.1m) by the Prudential Regulatory Authority.
On Monday (10 October), news reports claimed RBS had allegedly hit many small and medium businesses customers in its bid to ramp up profits. In the so-called "Project Dash for Cash", RBS' controversial turnaround division – Global Restructuring Group (GRG) – would allegedly target companies by giving them low valuations, pushing them to default on loans.
They would then be squeezed with interest rates and fees which would force the sell-off of assets to clear loans. RBS would also purchase stakes in these businesses or push them into administration.
Earlier in the year, RBS admitted it had failed 17 million customers by becoming one of the "least trusted businesses in the least trusted industry in the world".
Speaking to IBTimes UK in May, Andrew McMullan, RBS' head of Personal & Business Banking, conceded the embattled bank had been guilty of "taking its eye off the ball" during the financial crisis.