Royal Bank of Scotland (RBS) has reportedly profited by taking advantage of struggling businesses. The taxpayer-funded bank allegedly squeezed many businesses by restructuring their deals or ramping up interest rates, and eventually purchased their assets on the cheap.
Documents leaked to BBC and BuzzFeed said that the bank would claim to help struggling businesses, but instead it would lead them to destruction. Reports claimed this strategy increased after the 2008 financial crisis.
In the so-called 'Project Dash for Cash', RBS's controversial turnaround division – Global Restructuring Group (GRG) – would allegedly target companies by giving them low valuations, pushing them to default on loans. They would then be squeezed with interest rates and fees which would force the sell-off of assets to clear loans. RBS would also purchase stakes in these businesses or push them into administration.
The documents allege that the bank even targeted customers that had a poor relationship with the bank.
It is reported that more than 12,000 companies were pushed into GRG after the 2008 crash. The size of the loans to these GRG customers had reportedly increased five times to more than £65bn ($80.62bn), between 2007 and 2012.
Project Dash For Cash, according to an RBS executive, allowed staff to boost their bonuses by identifying firms that could be squeezed. Higher bonuses were awarded to staff that identified firms that could be restructured, or have their interest rates increased. They were also given incentives if they managed to reduce the size of a loan and instead get cash or other assets from the customer.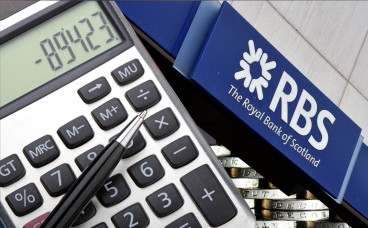 The Edinburgh-headquartered bank has denied these allegations. It said that while it had let some of its small business customers down in the past, it was not a deliberate effort to make them fail.
The bank was cited by the BBC as saying: "RBS has been very clear that GRG's role was to protect the bank's position... In the aftermath of the financial crisis we did not always meet our own high standards and we let some of our SME customers down.
"Since that time, RBS has become a different bank and significant structural and cultural changes have been put in place, including how we deal with customers in financial distress."
Laith Khalaf, a senior analyst with Hargreaves Lansdown told IBTimes UK: "The evidence now looks pretty damning against Royal Bank of Scotland, yet the irony is the taxpayer is going to end up carrying most of the can for any misconduct costs, as the Exchequer still owns around three quarters of the bank.
"RBS is already potentially facing a multi-billion dollar fine in the US for mis-selling in the run up to the credit crunch. These latest revelations suggest the financial crisis may not have brought an end to bad behaviour at the bank however, which looks to have continued while under government ownership.
"The financial watchdog will give its verdict on the allegations facing RBS in due course, which could lead to yet another fine, and the prospect of a fresh wave of litigation. It's a sad fact that despite the spectre of the PPI scandal beginning to fade away, conduct costs remain a material threat to the Royal Bank of Scotland."