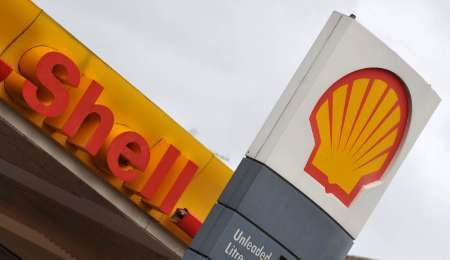 Shares in Royal Dutch Shell were up on the FTSE 100 in afternoon trading after the energy giant reported a strong rise in income attributable to shareholders in the first quarter of the year.
Income increased 60 per cent from the same period in the previous year to $8.8 billion. First quarter earnings on a current cost of supplies basis were up from $4.9 billion to $6.9 billion.
The group said it would be holding its dividend at 0.42 dollars per share.
Peter Voser, Chief Executive Officer of Royal Dutch Shell, said, "Our first quarter 2011 earnings have risen from year-ago levels, driven by higher industry margins and our own operating performance.
"We continue to make good progress in implementing our strategy; improving near-term performance, delivering a new wave of production growth, and maturing the next generation of growth options for shareholders.
"We have announced new asset sales and cost savings programmes, as part of Shell's focus on continuous improvement, to enhance our profitability and
performance. Shell sold $3.2 billion of non-core positions, including tight gas assets in South Texas, in the quarter. Exits from non-core positions continue, with the announcements of further disposals, with proceeds mainly expected during 2011-2012. These additional disposals include refining capacity in the United Kingdom, and marketing positions in Chile and several African countries.
"We are making good progress against our targets, to deliver a more competitive performance."
Richard Hunter, Head of UK Equities at Hargreaves Lansdown Stockbrokers, commented, "In the battle of the UK supermajors, the first leg of 2011 belongs to Shell by a considerable margin.
"Whereas BP has had to reorganise its business model and turn its attention to the ongoing fallout from the Gulf of Mexico spill, Shell has continued to power ahead unabated. Particular tailwinds, of course, have come in the form of the higher oil price and improved refining margins. Even so, the company's longer term plans, including the disposal of non-core operations and additional focus on continuous improvement, give Shell a focus which should further underpin its position. The dividend yield of around 4.7%, again comfortably exceeding that of BP, is a further attraction for income seeking investors.
"Sensitive though the company's prospects may be to economic fortunes and, inevitably, the oil price, Shell is well positioned for future expansion. The shares have added 17% over the last six months alone, compared to a wider FTSE100 gain of 7%, and the general market view of the shares as a buy - and the preferred play in the sector - is unlikely to be altered following this update."
By 13:10 Royal Dutch Shell "A" shares were up 0.41 per cent on the FTSE 100 to 2,318.00 pence per share, while the "B" shares rose 0.22 per cent to 2,322.00 pence per share.