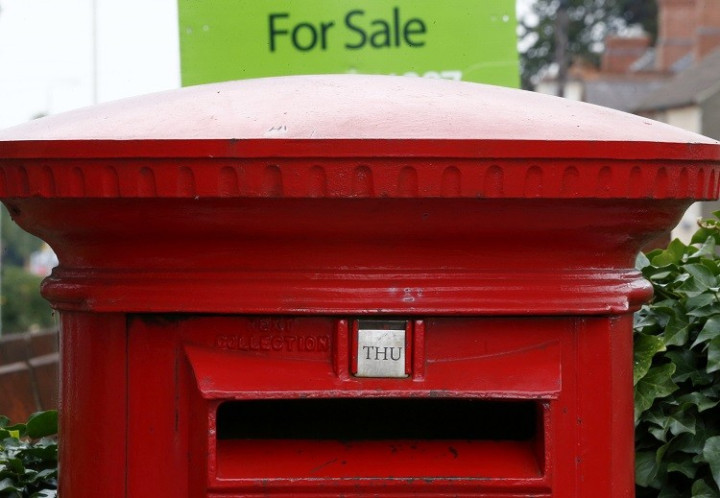 Britain's government is cashing in on money fronted in unsuccessful applications for Royal Mail shares as the would-be investors sit and wait for it to be refunded.
A spokesman for the Business, Innovation and Skills (BIS) department confirmed to IBTimes UK that this money was being held in a government account and accruing interest as investors wait to get it back.
However, he added that it was clear in the terms and conditions of the shares prospectus that the money would be returned by 21 October and so is not late in being repaid.
One Lincolnshire woman who applied for £10,000 of Royal Mail shares through the government's official website on 7 October and was allocated the minimum £750 worth is waiting for £9,250 to be returned.
"I imagine a lot of people pushed themselves, beguiled by what look like a really great return," she told IBTimes UK, asking to be kept anonymous.
"A lot of people have seriously struggled to know what to do with their money, because there's been no way to earn any interest.
"If you start incurring a few overdraft charges, it's soon going to eat into what little profit you might make out of 227 shares."
She added: "They were very quick to take the money. It was gone, just like that. God they must be sitting on a pile, surely."
Her son was also in the same situation, she said, having scrambled to raise money for what was being touted as a lucrative investment because of the government's attractive offer price.
She said she has also still not received her shares certificate, leaving her unable to sell her stake.
Royal Mail Shares Soar
Royal Mail shares pushed higher still on the government's original offer price in its sell off of the communications firm as they entered their first day of full trading on the London Stock Exchange.
The stock had been available on a conditional basis through brokers since 11 October, but is now available to be traded freely on the London Stock Exchange. Before then, retail investors could apply to buy shares through a government website.
It was priced at 488.01p a share at 8:55am BST in London on 15 October, up 2.74% on the day and 48% above its offer price of 330p. It values the Royal Mail at around £4.88bn.
Critics of the flotation say the government sold off the firm, with a history stretching back 500 years, too cheaply. However, the government said it offered a discount that ensured all the shares offered would be sold at the same time balancing a good deal for taxpayers.
"Our priority has always been protection of the consumer through the universal service obligation, good value for money for the taxpayer, and a stable long term ownership structure that will enable Royal Mail to be a successful enterprise and to raise commercial funding to invest," said Vince Cable, business secretary.