Royal Marine Sergeant Alexander Blackman 'Devastated' at Life Sentence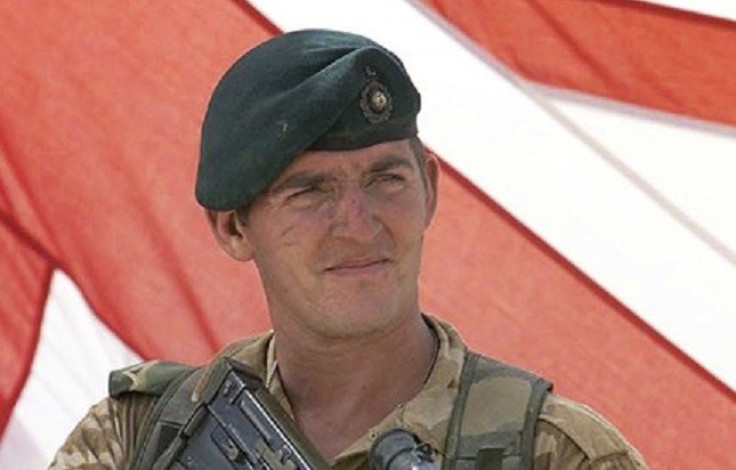 A Royal Marine who murdered an already wounded Taliban militant said he was "devastated" by a life sentence handed down at a court martial.
Sgt Alexander Blackman must serve at least 10 years for a killing that a judge said blemished the reputation of the armed forces and heightened the risk of revenge attacks.
Blackman was convicted of murdering an insurgent during a patrol in Afghanistan's Helmand province in September 2011.
Blackman's solicitor said: "Sgt Blackman and his wife are devastated by the life sentence imposed upon him together with the order that he serve a minimum of 10 years before he is eligible for parole.
"Furthermore, he has been dismissed with disgrace from the Royal Marines, with whom he has served proudly for 15 years.
"He is very sorry for any damage caused to the Royal Marines."
Blackman, 39, was known as Marine A during his murder trial because of fears that his family could be targeted in revenge attacks by fundamentalist Muslims.
The marine's actions were captured on helmet camera worn by a fellow soldier. The footage showed him shooting a wounded Taliban fighter who was lying on the ground while telling him: "Shuffle off this mortal coil, you c**t."
Military judge Jeff Blackett said: "This was not an action taken in the heat of battle or immediately after you had been engaged in a firefight.
"Nor were you under any immediate threat - the video footage shows that you were in complete control of yourself, standing around for several minutes and not apparently worried that you might be at risk of attack by other insurgents.
"This was your sixth operational tour and your second to Afghanistan in under 14 years of service," Blackett continued.
"We accept that you were affected by the constant pressure, ever present danger and fear of death or serious injury.
"While we acknowledge your personal circumstances and the immense pressure you were under, we note that thousands of other service personnel have experienced the same or similar stresses.
"They exercised self-discipline and acted properly and humanely. You did not."
The Ministry of Defence said: "We respect the authority and decision of the court and it would be inappropriate of us to comment on the sentence."
Two other marines were cleared.
© Copyright IBTimes 2023. All rights reserved.