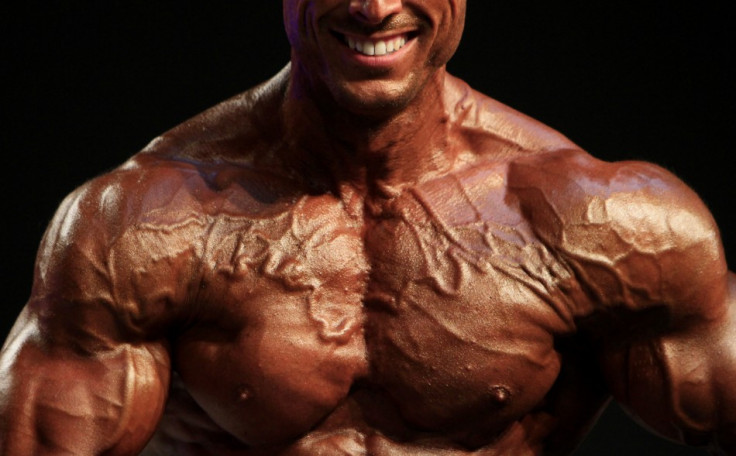 Ruben Arzu the naked, 21-stone body builder is being held at the West Valley Detention Center in Rancho Cucamonga, California with his bail set at $1million(£640,000).
Police detained Arzu following a community struggle with the steroid addict who was completely naked when was approached by the owners of the property he was trespassing on.
The couple were attacked seconds after confronting him after coming home from an evening out and finding the body builder perched on their porch.
Ruben Arzu attacked the husband, breaking his jaw and causing other facial injuries. Arzu then turned on his wife who had returned from calling the police when Arzu lifted and threw the woman around her own home.
Steroid addicts are renowned for their aggressive behaviour.
Police officer Ray Mendez said: "The suspect violently attacked the husband, causing major head trauma and injuries."
Arzu attempted to flee the scene, but was confronted by neighbours .

Police confirmed it took four officers to restrain him along with four sets of handcuffs and two shots with taser guns.
"You don't expect it anywhere. We didn't expect it in our neighbourhood," Walsh said, who has lived in the area for nearly 50 years.
Ruben Arzu is still in custody on charges of attempted homicide and aggravated mayhem.