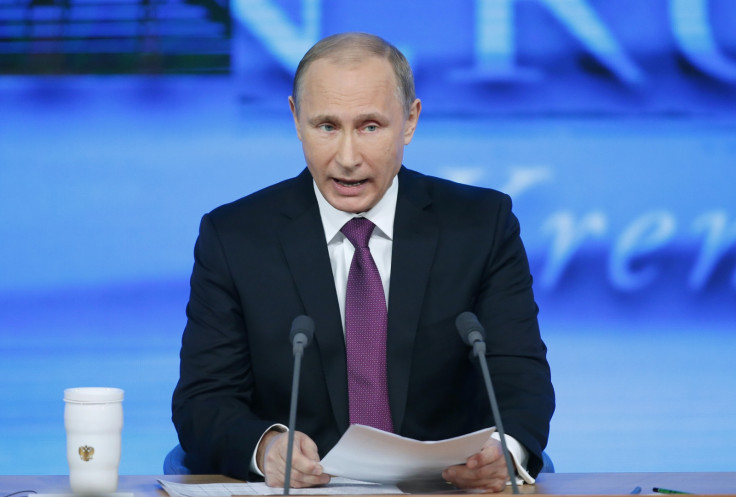 Wires and news outlets have been awash with stories of capital flight out of Russia from under the nose of a wounded Vladimir Putin. Wealthy Russians are said to be panic buying mansions in Knightsbridge, while Forbes anticipates gains in store for US stock markets and a blossoming sweet spot for the dollar.
There is no knowing how much capital has flowed out of Russia in recent days. But it seems likely the smart money would have begun leaving in earnest when the Ukraine crisis began to unfold.
Russians are thoroughly adept at shifting capital out of their homeland: some $200bn (£128bn) has been stashed abroad since 2006. According to data gleaned from Russia's banking authorities, capital leaving the country accelerated in the last year, up from $5.9bn in the first quarter of 2013, to $13.4bn in the third quarter of this year.
According to a report by CNBC, Russians favour places in the ex-Soviet Commonwealth of Independent States (CIS) like Ukraine, Uzbekistan and Tajikistan. China is also popular.
It's interesting that capital flight appears to be the sum of all fears for Russia's central bank when it was such a seminal and historically important part of the capitalisation of Russia.
In the early 1990s, the Russian Federation went through a very rapid privatisation process with reforms in the banking, finance, and political administration sectors. These events were accompanied by capital flight on unimaginable scale. There was no legal framework to stop this happening.
Russia effectively laundered its assets beyond its crumbling borders by opening up to international trade, particularly with its old friend the US. Exported goods were priced lower deliberately; imported goods were priced higher. The exporter usually received an additional payment from a foreign partner via money transfer. The process is known in the trade as "double invoicing".
Ordinary citizens and businesses in Russia required permission from the state to open foreign bank accounts in those days. Foreign trade being carried out by apparently reputable firms with the government's blessing became the easiest gateway for untold billions in capital flight. This was how a certain class of Russians became super wealthy. This state-sanctioned land grab mentality was what Russia's "free" market was built on: its oligarchs, its power systems, its money laundering mafia.
It's slightly ironic that the means of carrying out that capital shift – trade with the West – has become the blunt instrument used to bring the country to its knees today.
While Putin appears unrepentant, the central bank has tried hiking interest rates to 17% to stop the rot. The ruble fell another 20% following the rate hike.
Central banks are known for boosting rates to make it expensive for short sellers to hold positions in hemorrhaging currencies. The Thai government lifted its overnight rates to over 1000% when its overvalued currency was under attack in 1997. However, the Thai baht still fell more than 50%.
Putin is walking a fine line. In his recent address he said there were no plans to implement capital controls. "As far as I know the government and central bank are not going to place limits on exporters and that's the right thing to do. There are no decrees planned to impose artificial limitations."
Blaming sanctions and other external factors, the Russian president seemed to evoke a kind of Dunkirk spirit; a sense of grim determination that Russians are all in this together, which of course they are not – in this case money walks.