Ruble collapse: EU business confidence plummets as Russian sanctions bite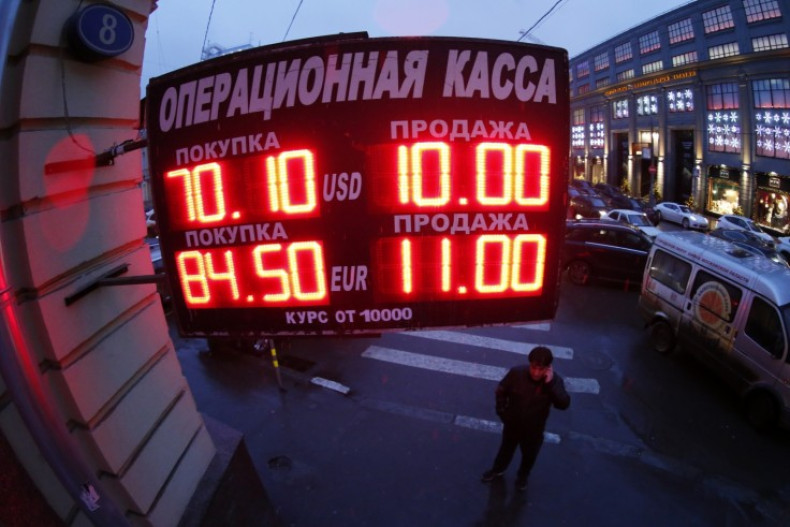 Business confidence in Europe has plummeted as sanctions on Russia start to bite, according to CEB.
The member-based advisory firm, which questioned more than 1,000 executives, found that fewer than six in 10 (58%) of business leaders are anticipating top-line growth in the next 12 months – down from 74% in the first quarter of the year.
CEB explained that there are a number of factors behind the drop in confidence, including the anticipated rise in interest rates and the impact of sanctions imposed on Russia following the Ukraine crisis, particularly in Germany.
Current European Union (EU) sanctions include restrictions on trade with Russia's defence, financial, and energy sectors.
"The start of 2014 was the most optimistic we have seen European business leaders for the last three years. However that confidence has been steadily eroded throughout the year," said Paul Dennis, a senior director at CEB.
"This is partly as a result of geopolitical tensions and sanctions on Russia starting to take their toll, particularly for countries like Germany where Russia was a key export market.
The research, which was seen by IBTimes UK, also revealed that companies are putting the brakes on hiring new staff, with 24% of executives expecting total headcount to increase, compared to 30% last quarter.
This is significantly lower than in the US, where almost twice as many executives (43%) expect to see more new hires in the next year.
"It's not just a case of a lack of confidence in one particular area – it's really across the board," Dennis added.
"The outlook for new orders, production and capacity levels have all declined, while expectations for consumer confidence also deteriorated considerably this quarter.
"Today's businesses are more nimble than ever when it comes to reacting quickly to wider economic signals.
"Agility is vital to success in these fast-paced times but we must hope a drop-off in confidence on this scale does not become a self-fulfilling prophecy, making a double or even triple-dip recession a reality for Europe. "