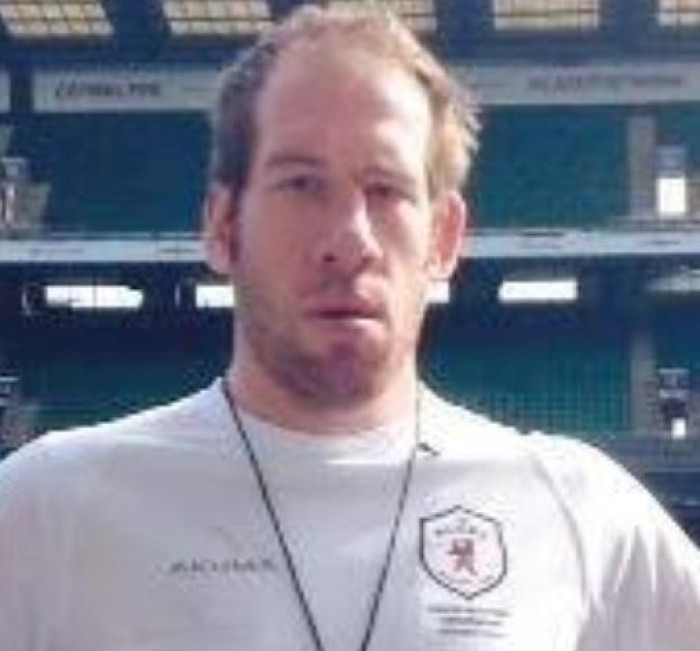 A rugby coach and father from Hinckley in Leicestershire has died while on holiday with his family in southern France when he was dragged under the surface by a huge wave which reportedly snapped his spine, causing him to drown.
36-year-old Rob Walton, known to his friends as Yoghurt, who was head coach at Rugby Lions, was on a camping holiday with his wife Gemma and their four children when the accident happened at Labenne, north of Biarritz on the Atlantic coast.
Local newspaper SudQuest is reporting the alarm was raised at 1.45pm on Monday (10 August) when a swimmer saw a body floating in the shallows in a supervised swimming zone. Emergency services tried to resuscitate Walton for an hour, without success.
A doctor said Walton may have been dragged under by a freak wave, though locals told SudQuest the seas weren't particularly rough at the time of the tragedy.
In a statement Walton's family said: "He was a larger than life character and touched everyone around him.
"Whether that was on the rugby pitch, coaching, spending time with his beautiful children or having fun with his vast circle of family and friends.
"We are overwhelmed by the love and support we have received at this difficult time.
"We would ask everyone to give us some time to try and come to terms with the huge hole he will leave in our lives and fully respect our privacy."
A Foreign and Commonwealth Office spokesperson told ITV News: "We can confirm the death of a British national in France on on August 10. We are in contact with the family to offer support at this difficult time."
Walton had played at Championship level for Birmingham, playing with several future All Blacks, as well as coaching the Lions to successive promotions.
In a statement on the club's official Facebook page the Rugby Lions announced: "It is with great sadness to announce the death of Lions Head Coach and friend Rob Walton who passed away yesterday whilst on holiday in France with his family.
"Yoghurt was instrumental in the rebuilding of Lions and his hard work, determination and sense of humour will be sadly missed by us all. Our thoughts and prayers go out to his family at this sad time. He may have passed away but he will not be forgotten. Once a Lion, always a Lion."