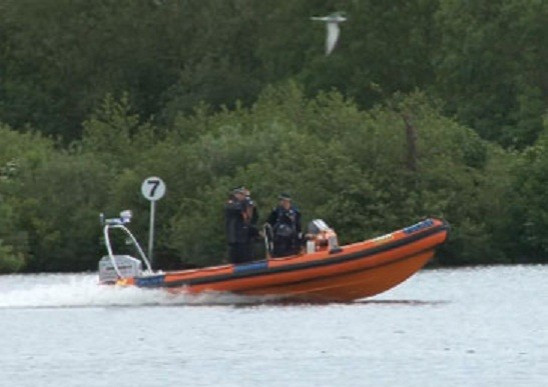 A woman whose body was found by police divers on the Norfolk Broads is believed to have been strangled by her partner before he took his own life.
Norfolk Police confirmed they are now treating the death of the woman as suspicious after a post-mortem revealed she was likely to have died of strangulation.
Officers recovered the bodies of a man and a woman believed to be in their 40s from the River Bure. Neither has been named by police.
The search for the couple began after officers found the woman's 13-year-old daughter alone but unharmed on a holiday hire boat on the Norfolk Broads.
Norfolk Police said they have interviewed the girl but have not disclosed details of her ordeal.
The man was believed to have died through drowning, but police are investigating the possibility of another factor such as a deliberate overdose contributing to his death.
His death was not being treated as suspicions.
The owner of the vessel, Le Boat, raised the alarm after the hire company reported one of its boats had not been returned on time.
It is thought that the trio had spent a week holidaying on the Broads and were due to return home.
Det Supt Jes Fry, of the joint Norfolk and Suffolk major investigation team, said: "Our concerns remain for the welfare of the 13-year-old girl. We are not looking for anyone else in connection with this incident. Both deaths will now be referred to the coroner and a file will be prepared for the inquest."
A spokesman for Le Boat said: "Le Boat contacted the Broads Authority to alert them that a hire boat had not been returned to the site. A search was subsequently launched of the surrounding area.
"Le Boat continues to cooperate fully with the police in their inquiries. As the investigation is ongoing, we cannot comment further on any details regarding this incident. Our thoughts are first and foremost with the family involved at this distressing time."