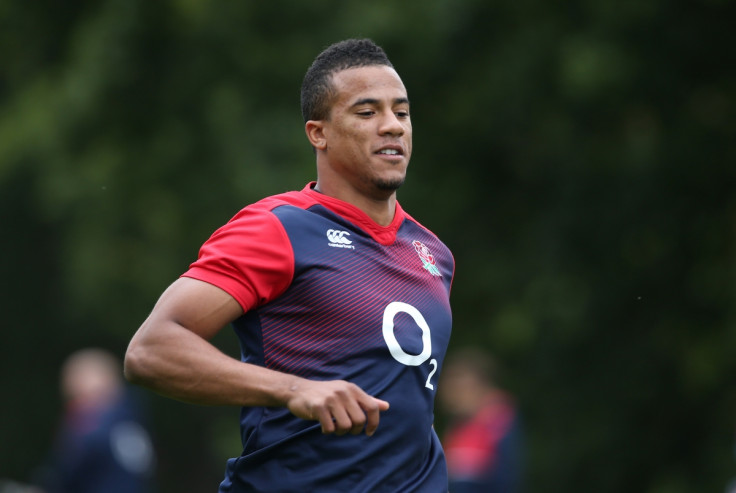 Equally adept at playing on the wing or at fullback, Anthony Watson's 10 appearances for England have provided more than a telling glimpse of his immense potential.
While the aptly named Group of Death will be an appropriate test of England's World Cup credentials, Watson is one of the outstanding attacking tools at Stuart Lancaster's disposal that he will look to spring on Fiji, Australia and Wales. In warm-up games against France and Ireland, England secured victory with a new vibrancy to their attack, chiefly led by Watson and George Ford, just as they did in lifting Bath to the Premiership final last season.
Watson's two tries in August at Twickenham – bringing his tally to four in his last three – underlined his contribution, not bad for someone who was still waiting for his first cap this time last year. Now sitting firmly atop of Lancaster's wing options, his tremendous acceleration and deft footwork gave England a new outlet in those games, something he will again look to utilise when he comes up against the formidable presence of Fiji's Nemani Nadolo in England's curtain-raiser on Friday (18 September) evening.
The Crusaders giant has gone as far as paying Watson arguably the ultimate compliment, describing their likely battle as being the biggest physical challenge awaiting him in the coming weeks, despite his significant height and weight advantage.
"The funny thing is that I've actually been doing my homework on him because I've seen the way he plays and rips up the Premiership," Nadolo told the Rugby World Cup's official website. "He does really well, doesn't he? He's one bloke I'll have to be keeping an eye on. He plays so well for Bath and England and he's a big boy too.
"I may outweigh him by about five stone but that's a different story at the end of the day; he's got speed to burn and he could beat you in a telephone box.There are guys we don't really tend to hear of in England unless they're playing for the national team and we've already heard a lot about Watson because he's made such a big name for himself so quickly."