England have been drawn against Australia and Wales in Pool A for the Rugby World Cup in 2015 on home soil.
Scotland will face 1995 and 2007 champions South Africa and Samoa in Pool B, while Ireland will take on France and Italy in Pool D.
Pool C sees reigning champions New Zealand drawn against 2007 semi-finalists Argentina and Tonga.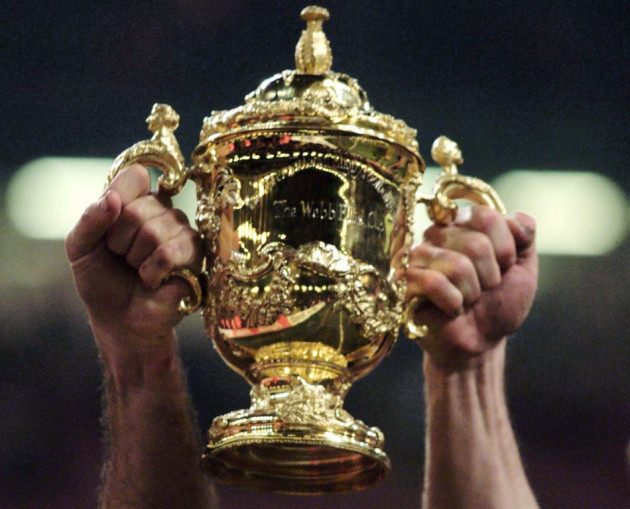 "It is definitely a pretty tough pool," England coach Stuart Lancaster said. "To win the World Cup you have to win big games and I have got a huge amount of respect for what Wales have done recently.
"We know their squad pretty well, it is a young side and a lot of them will still be around in 2015. Australia have just beaten us and if you look at the age and profile of their squad, they have got some young lads as well. We will look forward to it.
"It is unbelievably exciting. Twelve months ago I went out to New Zealand for two weeks and got a little sample of what it is like and the impact on that country.
"We have seen what the Olympic Games did for our country and the next big sporting event is the 2015 Rugby World Cup. By that time everybody is going to be revved up and it's going to be a big party."
Pool A including England, Australia and Wales is likely to be added to include Fiji as the Oceania 1 entry, while the play off winner wil comprise of those defeated teams in the remainder of the regional qualifiers.
Japan are expected to fill the Asia A spot, with either USA or Canada featuring as the Americas 1 and 2 sides.
The favourites for the Europe 1 and 2 spots in Pools C and D are Georgia and Romania and the Africa 1 entry could come from Zimbabwe.
Draw in Full:
Pool A: Australia, England, Wales, Oceania 1, Play off winner

Pool B: South Africa, Samoa, Scotland, Asia 1, Americas 2

Pool C: New Zealand, Argentina, Tonga,Europe 1, Africa 1
Pool D: France,Ireland, Italy, Americas 1, Europe 2