There may not be an empty seat when the Take That musical opens its curtains. The anticipated production has become the fastest-selling theatre show in UK history, beating previous records set by shows like David Bowie's Lazarus and Benedict Cumberbatch's Hamlet.
Tickets for The Band, which launches at the Manchester Opera House on 8 September, went on sale at 12pm on 1 April and, within two hours, had grossed approximately £2m ($2.4m). Many hopeful customers took to social media to express their disappointment when tickets had sold out for some of the tour dates. One complained: "Sold out already f*****g gutted," while another said: "I want take that tour tickets in London but everywhere sold out don't wanna pay more than £75 a ticket."
The Band will star the all-male group Five To Five, who won BBC talent competition Let It Shine in March. Members AJ Bentley, Nick Carsberg, Yazdan Qafouri Isfahani, Curtis T Johns and Sario Watanabe-Solomon will take the leading roles of Take That singers Gary Barlow, Robbie Williams, Jason Orange, Howard Donald and Mark Owen.
The production follows five 16-year-old girls growing up in 1992 whose childhoods are devoted to being fans of the group. 25 years later and aged in their 40s, the friends revisit their fandom and seek to finally meet their idols. Barlow, 46, appeared as a judge on Let It Shine, and admitted he is thrilled Take That have a chance to thank their large fan base who have supported them for more than 25 years.
Barlow said in a statement: "This is all new for us, to be able to sit in an audience and watch our music being performed. To anyone who's been involved in music at any point in their life, this turns the table and pays respect to those who loved it, supported it, made it part of their lives."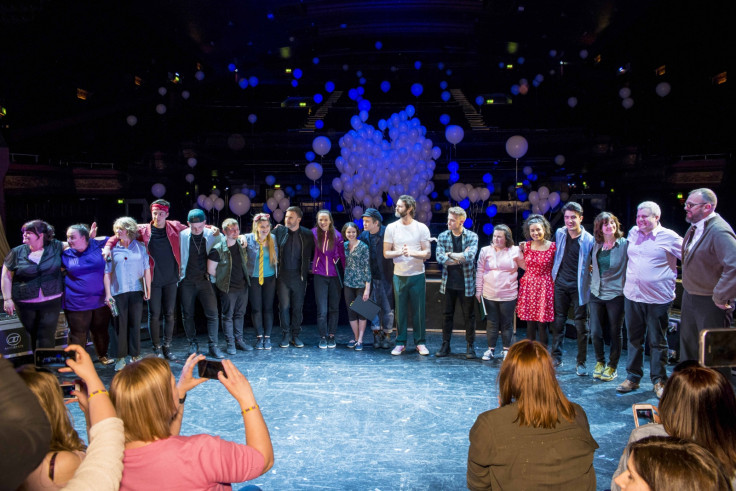 Owen, 45, added: "We met those kids when they were 16 years old, when they were outside our houses and outside our gigs and screaming and we've seen them grow up. And that is the story, to be honest, of Take That."
In March, the BBC received criticism over claims that Five To Five would appear as backing singers rather than the main roles. However, Barlow shut down the allegations as "utter rubbish". The Band production will travel the UK visiting cities like Sheffield, Southampton, Liverpool, Birmingham, Newcastle, Bristol and Glasgow and Edinburgh Playhouse in July 2018.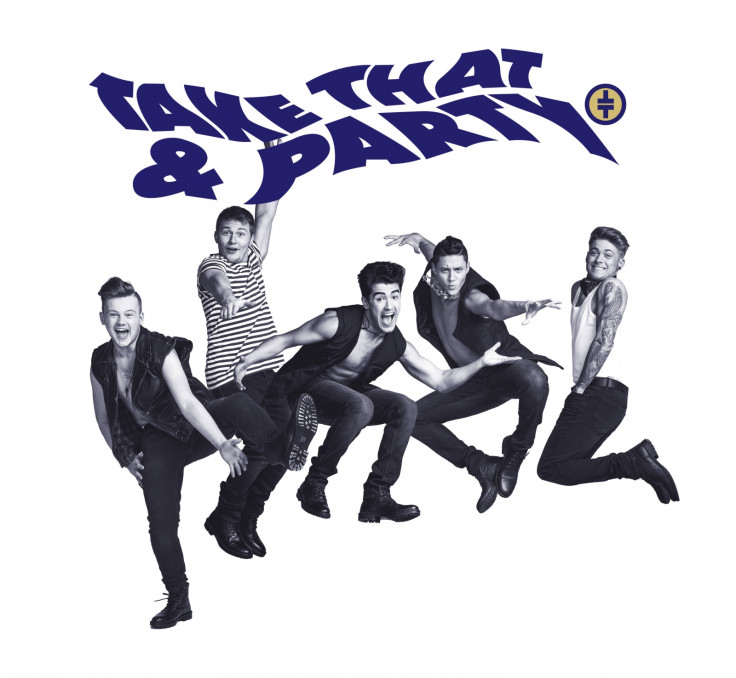 Sharing their anticipation for the musical, Take That said: "We are incredibly proud and excited that our first production as theatre producers is The Band – a musical that we think will touch the hearts of not just our fans, but everyone."
Take That, now consisting of Barlow, Owen and Donald, are best known for the hit singles Back For Good, Rule The World, Could It Be Magic, Shine and Relight My Fire. The trio released their eighth album, Wonderland, in March and reached number two on the UK charts.
Watch The Band launch in Manchester: