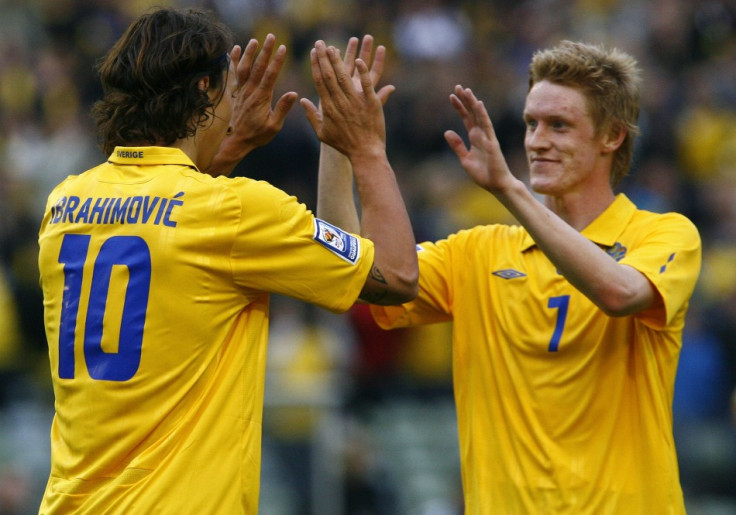 AZ Alkmaar star Rasmus Elm admits he is hugely flattered to be linked with a possible transfer to Manchester United and has refused to rule out a move to the Premier League.
The defending Premier League champions are believed to be monitoring the Swedish international amid reports Sir Alex Ferguson is exploring a number of possible targets capable of alleviating Manchester United's perceived midfield weakness.
Manchester United were strongly linked with a number of high profile playmakers during the summer, most notably Wesley Sneijder and Luka Modric, but chose to rely on the likes of Tom Cleverley and Anderson instead.
The aforementioned Manchester United duo are likely to be absent until the new year with injury and although Sir Alex Ferguson recently insinuated there would be no transfer activity around Old Trafford in January, Elm's name has been perpetually linked with a £13 million move.
"You have to take rumours for what they are, but it is obviously flattering if there is some truth in it," Elm told Sportbladet.
"I don't close the door to any league. But the most important thing is to develop here and do as well as I can in Holland."
The player's agent recently suggested a number of clubs were tracking the 23-year-old midfielder but refused to confirm whether Manchester United were one of them.
"One should not be surprised at anything with Rasmus," Patrick Mork told Eurosport.
"He is now seen as the hottest player in Holland and has a very high status in Europe.
"I can't comment on individual clubs, although I am aware of what is happening. So, I must be boring. But what I can say is that many of the biggest clubs follow Rasmus."
Despite the perennial links with a number of possible targets Sir Alex Ferguson suggested he was doubtful whether Manchester United would make any forays in the January transfer window.
"It is easy to say you are going to buy players but it is not easy to buy them for Manchester United, especially in January," The manchester United manager told the press.
"I do not see anyone who could make us a better team.
"There are two or three players but they are not available, so there is no point even going there."