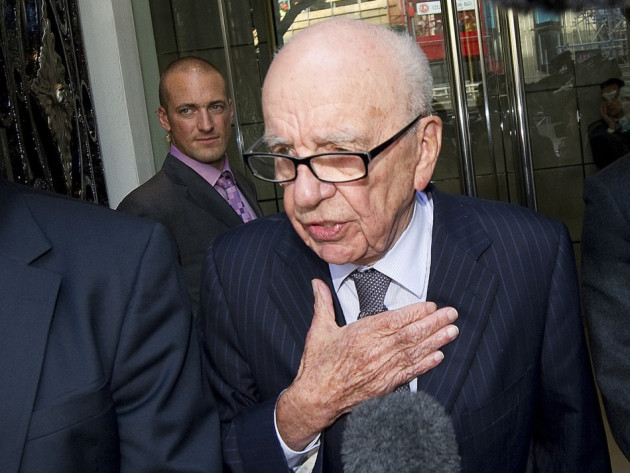 Rupert Murdoch is planning to split News Corporation by separating its publishing and entertainment businesses, according to several reports citing anonymous sources close to the discussions, in what may be a sign that the media giant is preparing to sell off his ailing newspapers.
While News Corp's Fox subsidiaries, focused mainly on cable sports, television, and film entertainment, continue to deliver robust profits, the company's newspapers, such as The Times of London, struggle in a rapidly evolving environment for news businesses.
In the nine months to 31 March, News Corp's publishing businesses generated $458m operating income, or just 8 percent of overall sales.
News Corp has confirmed in a statement that it is looking into "a restructuring to separate its business into two distinct publicly traded companies".
The film and broadcasting side of News Corp made $4bn profit, accounting for a quarter of total revenues.
News International, the News Corp subsidiary that runs its UK newspapers such as The Sun, has been damaged by the phone hacking scandal that has dogged the company since 2006.
The scandal helped discredit News Corp's bid to take over the whole of British broadcaster BSkyB, of which it owns a controlling 39 percent stake, with a group of MPs branding Murdoch "not fit and proper" to run a UK business.
It has also seen News International close its profitable Sunday tabloid News of the World, after it emerged that someone working for the paper had hacked into the voicemails of murdered schoolgirl Milly Dowler.
Numerous arrests have been made of News International journalists as part of three police investigations into phone hacking, police bribery, and computer hacking.
Murdoch, a former journalist, has a sentimental attachment to his UK newspapers. He has been involved in British newspapers since 1968, when he bought News of the World.
He has since built up a strong media presence in Britain and the power of his press came to be feared by politicians, a phenomenon being scrutinised by the Leveson Inquiry into press ethics and standards.
The news media is struggling to adapt to a new digital age for publishers, as traditional revenue streams, such as advertising, fail to yield the same level of income as years gone by.