Russell Brand quits social media and the Trews to "think" and "learn"
Comedian and political activist, tired of being the story, and is leaving YouTube and Twitter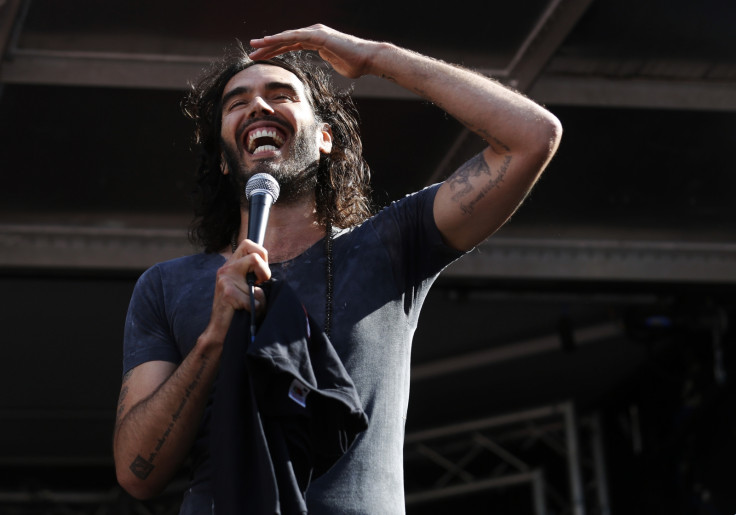 Comedian and political activist Russell Brand has announced that he is quitting his social media and YouTube series The Trews, after becoming fed up about becoming the story. Brand, 40, said that he needed to take some time off "to think", and "to learn".
In his final called "Final Episode of the Trews – Goodbye, Good Luck", he said: "You become the recipient and target of such incredible condemnation that it's in a way overwhelming. It feels to me like a spiralling sort avalanche and I want to spend some time learning, understanding, developing [and] living a life outside of a crazy kind of discourse.
"So I'm not going to be doing the Trews. I'm not going to be on Twitter or Facebook I'm going to be learning because I know real change is coming and I want to be part of that."
Final episode of the Trews - goodbye, also off Twitter for a while https://t.co/HVAul5wfHV

— Russell Brand (@rustyrockets) August 20, 2015
Fans of the comedian used social media to send messages of support.
@rustyrockets Will miss you!

— Chas Newkey-Burden (@allthatchas) August 20, 2015
@rustyrockets I hope it's for holidays! Love you!♥️ Come back soon!!♥️

— Christina (@christ1na19) August 20, 2015
@rustyrockets why? The Trews is needed for our generation

— Black Widow OUT NOW (@NAT_BlackOps) August 20, 2015
Although he announced that he was taking a step back, Brand indicated that he was only stopping his popular series "for now", and that he may return.
"I think we've gone as far as we can with the Trews for now," adding that the news cycle was too "cyclical". He signed off his video: "Trew be continued. We will be ending on a bad pun".
Brand recently backed Jeremy Corbyn in the Labour leadership race, despite saying that he would be staying out of politics after backing Labour during the 2015 general election. In July, he was at the centre of a media storm after saying that a minute's silence held for the victims of the terrorist attack in Tunisia was a "minute of bullshit".
The comedian has 10.7 million followers on Twitter, 3.5 million Facebook likes, and 1.2 million YouTube subscribers.
© Copyright IBTimes 2023. All rights reserved.