Russell Brand turns 40 on 4 June, and while everyone knows his name, it is less certain whether fans know what the Essex-born star is all about. He has undertaken so many career paths in his four decades on this planet, including presenting TV programmes, starring in major Hollywood movies, attempting to inspire a political revolution and even writing a couple of autobiographies!
To help celebrate his birthday, IBTimes UK offers you 10 random facts you may not know about the controversial comedian-turned-DJ-turned-activist.
10. He loves football and has been an avid supporter of West Ham United was a child
Brand is not the only celebrity supporter of The Hammers either. The club has many famous faces that back its players, including John Cleese, Keira Knightley, James Corden, Ray Winstone and Barack Obama.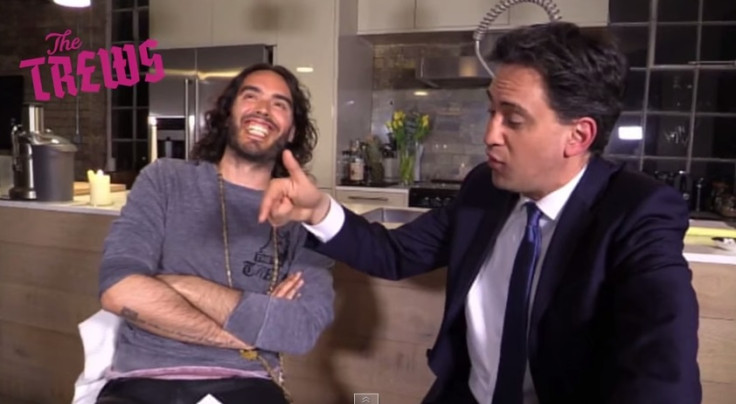 9. He wants to change the world
Despite admitting in a 2013 interview with Jeremy Paxman that he had never voted, Brand was very active throughout the 2015 General Election and even stated his desire to be the face of a revolution that would aim to make society fairer and change up the current political system.
8. He auditioned to be a member of the boy band 5ive
Spotting an advert looking for young male singers and dancers in performing arts newspaper The Stage in 1997 Brand, along with 3,000 young hopefuls, attended auditions to be a part of the Slam Dunk Da Funk hitmakers. Unfortunately for him, he did not quite make the cut.
7. He went out with Jemima Goldsmith
He previously dated Vanity Fair European editor-at-large Jemima Goldsmith and, according to an insider, she described him as the best sex that she ever had.
"She's never met anyone remotely like him and he makes her feel incredible. She's also never met anyone who is so adventurous in bed. She can't get enough of him. She just says he ticks every box," the source said at the time.
6. He was voted 'Shagger Of The Year' for three consecutive years
The Sun named sex addict Brand 'Shagger Of The Year' in 2006, 2007 and 2008. Ironically, Brand admitted towards the end of 2007 that he had completed 30 days in a US clinic in an attempt to curb his habit for using prostitutes and buying lap dances.
5. He became a vegetarian when he was 14 years old and has since dabbled in veganism
Brand became a vegetarian aged 14, and briefly lived a vegan lifestyle in 2011. PETA named him 'World's Sexiest Vegetarian' in 2007. Talking about his dedicated dietary choices, Brand has been reported saying: "Even as a junkie I stayed true – 'I shall have heroin, but I shan't have a hamburger.' What a sexy little paradox."
4. He once worked as a postman
While he did work for the Royal Mail when he was younger, Brand was far from a model Postman Pat. He reportedly had to apologise for constantly stealing letters and birthday cards, which he used to feed his drug addiction.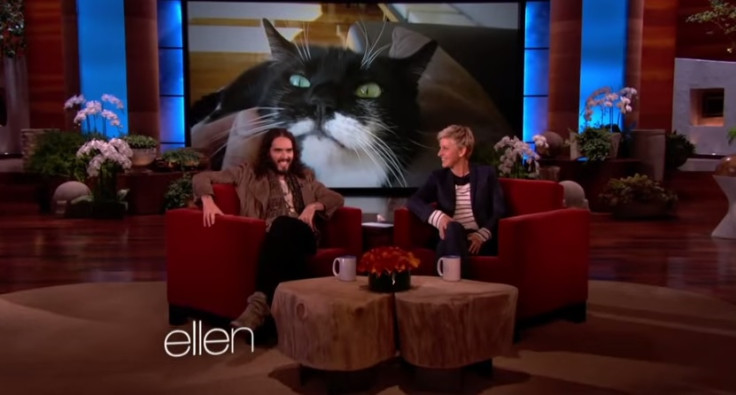 3. He loves Morrissey
Brand has long been a fan of The Smiths and even named his cat after the Mancunian miserablist frontman.
2. He suffered from bulimia from age 11
The comedian has been open about the fact that he struggled with his weight from an early age. He has been quoted saying "I was a fat kid, not obese but chubby". He considers his weight to be one of the catalyst factors of his depression and admits that it led him to suffer from bulimia when he was just 11. "It was really unusual in boys, quite embarrassing," he has said of the illness. "But I found it euphoric."
1. He was fired by MTV after coming into work dressed as Osama Bin Laden after 9/11
The day after the World Trade Center attacks on 11 September 2001, Brand, who was working as a presenter at MTV at the time, came into work dressed as al-Qaeda founder Osama Bin Laden. He was dropped by the network two days later.